U.S. Masters Swimming Articles & Videos
Presented by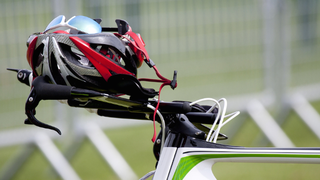 Technique and Training / Triathlon
Here are some fun, pressure-free suggestions for maintaining (or improving) your swim skills during your workout hiatus.
Coaches Only / Triathlon
Triathletes and fitness swimmers represent a large potential market for swim coaching services, so it's in our best interest to have them join and remain with our workout group.
Open Water / Triathlon
Triathlon is a fast-growing sport with a lot of appeal. Part of what makes it so compelling is the combination of three different disciplines into a single event. And it's a great sport for...
Triathlon
In triathlon, a quick transition not only lowers your total race time, but also puts you in a good mental state for the next leg of the competition. When your transition is efficient and smooth, you...
Technique and Training / Triathlon
If you're an experienced, professional IRONMAN® competitor, you should spend around 15 to 20 percent of your training time in the water. There, that was easy, wasn't it? Well, yeah, for those...
Open Water / Technique and Training / Triathlon
In order to maximize pool workouts for triathlon, training should focus not only on building aerobic endurance, but also on technique appropriate for efficient swimming in a dynamic open water...
Open Water / Triathlon
Yes, it is true that a well-designed wetsuit can make a dazzling fashion statement—especially if it has superhero muscle designs painted on it. But the real advantage of wearing a wetsuit in open...

The USMS website contains articles about sports medicine, health, and nutrition. This information is not intended to be a substitute for professional or medical advice on personal health matters. For personal medical advice, or if you are concerned about a medical condition or injury, see your healthcare provider for evaluation and care. The USMS website also contains articles about swim training and technique, including drills and workouts. All swimmers should be evaluated by a healthcare professional prior to beginning swim training. In addition, consult with a trained coach when introducing new technique or drills to your swim training program.