U.S. Masters Swimming Articles & Videos
Presented by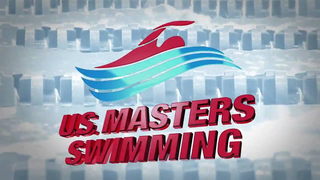 USMS Clubs
Masters of Orlando is a competitive Masters swim club that trains at the Downtown YMCA in Orlanda, Fla. It is open to all YMCA members ages 19 and older. Practices are Monday, Tuesday, and Thursday at 7 PM. Contact Bruce Schmidt for more info at: bruce.a.schmidt@disney.com.
USMS Clubs
U.S. Masters Swimming Coach Jim Stites discusses his club, his coaching, and the fun he's had organizing it all. Contact Jim at: swim1@qwest.net
USMS Clubs
Adam Dawkins talks about the success and fun he had building a Masters club in Jasper, Ind.
USMS Clubs
U.S. Masters Swimming coaches Craig Keller and Carol Tweedy talk about their Masters swim club in New York City. Craig is available at: ckeller@asphaltgreen.org
USMS Clubs / USMS Promotional
  The stock market is down.  It's been a challenging year.  But there is a place in USMS going above 10,000...
Human Interest / USMS Clubs / USMS Promotional
What do your church, your college alumni association, the dog park and Facebook have in common? Each of these networks offers you a sense of community, a group of people with whom you share a common bond and a place where you feel at home.
Human Interest / USMS Clubs
While many Masters swimming groups face a number of challenges in growing and sustaining their programs, the Fort Leavenworth Lancers have some unique challenges. The Lancers are in Fort Leavenworth,...

The USMS website contains articles about sports medicine, health, and nutrition. This information is not intended to be a substitute for professional or medical advice on personal health matters. For personal medical advice, or if you are concerned about a medical condition or injury, see your healthcare provider for evaluation and care. The USMS website also contains articles about swim training and technique, including drills and workouts. All swimmers should be evaluated by a healthcare professional prior to beginning swim training. In addition, consult with a trained coach when introducing new technique or drills to your swim training program.