U.S. Masters Swimming Articles & Videos
Presented by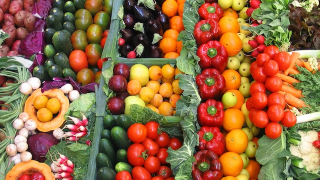 Health and Nutrition
Nutrition. There may not be another topic about which so many swimmers are more confused. Yet the best practices for nutrition aren't so much about knowing the best practices, but rather following through and implementing those best practices. And for many people, the former is much easier than the latter.
Health and Nutrition
Are you feeling stuck? Have you been stressed lately? We all deal with adversity at some point in our lives. The key is to know how to manage these moments and still feel good about ourselves. Step...
Health and Nutrition / Products and Reviews / Technique and Training
Are you a swimmer—be it sprinter or long distance—who believes that protein supplementation is strictly for weight lifters and bodybuilders? If so, it's vitally important to understand that...
Health and Nutrition
This month's American Swimming Coaches Association magazine SWIMMING addresses an important issue. The children joining their swim teams are not as fit as they used to be. The general consensus is...
Health and Nutrition
Swimmers, goals, and the most powerful force on earth—friendly peer pressure—go well together. A few years ago, some swim buddies and I made a pact to compete in the 2040 Senior Games when I'm...
Health and Nutrition / Products and Reviews / Technique and Training
Do you think that your diet provides the optimum amount of all nutrients, and thus you take no supplements? If you answered, "Yes," then this is an important article for you, one that we're...
Health and Nutrition / Products and Reviews
Science has a number of theories as to why muscle cramps occur; however, no definitive answers have been given. That's a real drag because, of the potential performance-inhibiting issues involved in swimming, arguably nothing can stop you in your tracks quicker than a full-fledged muscle cramp.

The USMS website contains articles about sports medicine, health, and nutrition. This information is not intended to be a substitute for professional or medical advice on personal health matters. For personal medical advice, or if you are concerned about a medical condition or injury, see your healthcare provider for evaluation and care. The USMS website also contains articles about swim training and technique, including drills and workouts. All swimmers should be evaluated by a healthcare professional prior to beginning swim training. In addition, consult with a trained coach when introducing new technique or drills to your swim training program.