U.S. Masters Swimming Articles & Videos
Presented by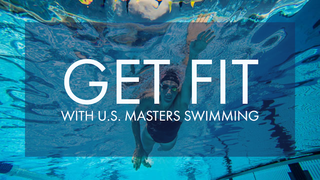 USMS Promotional
U.S. Masters Swimming's membership is a growing community of more than 65,000 adult fitness swimmers across the country who are living a healthy and active lifestyle. USMS members have access to a...
USMS Promotional
Four ways you can get involved What your donation can provide
USMS Promotional
Bring a friend to practice on August 15, for Try Masters Swimming Day. Coaches: invite your local lap swimmers to join your practice on August 15.
USMS Promotional
Legendary pitchman Anthony Sullivan knows a great product when he sees one. In this infomercial, Sully captures all the best benefits of joining a U.S. Masters Swimming program. Swimming really is "The Greatest Workout of Them All!"
USMS Promotional
Fun, fitness, and friends are only a few of the reasons we swim. Why do YOU swim? Tell us on Facebook!
USMS Promotional
If you haven't renewed your USMS membership in 2016, or are thinking about joining for the first time, our sponsor partners make it easy with exclusive membership benefits if you join during the month of May. ***EXTENDED TO JUNE 15***
Adult Learn-to-Swim / USMS Promotional
Olympic gold medalist Misty Hyman is the 2015 ambassador for the Swimming Saves Lives Foundation's "April is Adult Learn-to-Swim Month" campaign. Now in its second year, SSLF's ALTS campaign...

The USMS website contains articles about sports medicine, health, and nutrition. This information is not intended to be a substitute for professional or medical advice on personal health matters. For personal medical advice, or if you are concerned about a medical condition or injury, see your healthcare provider for evaluation and care. The USMS website also contains articles about swim training and technique, including drills and workouts. All swimmers should be evaluated by a healthcare professional prior to beginning swim training. In addition, consult with a trained coach when introducing new technique or drills to your swim training program.