U.S. Masters Swimming Articles & Videos
Presented by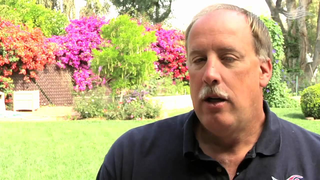 Biography / Human Interest
Current USMS President Jeff Moxie talks about what swimming has meant to him and his position with U.S. Masters Swimming.
Biography / Human Interest
Long-time U.S. Masters Swimming volunteer Doug Church discusses his job as Legal Counsel, what it means to him, and the future of USMS.
Biography
Verne Scott, a long-time Masters swimmer and a current member of Colorado Masters, will be inducted into the USA Triathlon Hall of Fame as part of its inaugural class of inductees. In the 1980s...
Biography
Bill Uhrich died on July 15 2008 at the age of 88. Obit  Bill was a member of St. Pete Masters in Saint Petersburg, Fla., and served as sanctions chair for the Florida LMSC from 1991 - 1996. He...
Biography
Suszanne Heim-Bowen. See: Portrait of a Masters Swimmer and IMSHOF- Suzanne Heim-Bowen Induction Ceremony
Biography
Harlan Drake served as the Wisconsin LMSC registrar and sanctioning officer for 17 years. On Sunday evening, August 3, 2008, he passed away at age 80 after a long struggle with Alzheimers and...
Biography
Twelve months and 15 days. First Manhattan, then Catalina and now England. The Triple Crown of open water marathon swimming! I became the first person in history to do all three in less than 14 months. It seems surreal, but I did it!

The USMS website contains articles about sports medicine, health, and nutrition. This information is not intended to be a substitute for professional or medical advice on personal health matters. For personal medical advice, or if you are concerned about a medical condition or injury, see your healthcare provider for evaluation and care. The USMS website also contains articles about swim training and technique, including drills and workouts. All swimmers should be evaluated by a healthcare professional prior to beginning swim training. In addition, consult with a trained coach when introducing new technique or drills to your swim training program.