U.S. Masters Swimming Articles & Videos
Presented by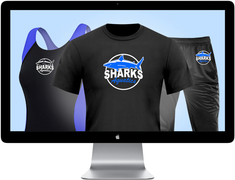 Products and Reviews
There's a tongue-in-cheek saying going around these days in the tech world that, at some point in the not-so-distant future, we're all going to lose our job to robots.
Products and Reviews
With the 2016 Rio Olympics just over a year away, swim brands have already started releasing their newest technical racing suits featuring the latest technology, construction, and performance materials.
Products and Reviews
For the past several years, swimming has been a showcase for how profound an impact technology can have on a sport; remember all that racing-suit technology that made such a stir a few years ago?...
Coaches Only / Products and Reviews
Most coaches can probably relate to the adage: there's simply too much to do and not enough hours in the day in which to do it all. Their days are filled with coaching athletes, planning schedules, handling the latest pool equipment breakdown, planning and attending meets, and communicating with members.
Swim parkas aren't the sleekest piece of swimwear seen on the pool deck, nor are they the cheapest … but they just may be one of the most useful. Parkas are part winter jacket, part blanket, part...
Take a close look at the huge variety of goggles on the market, and you'll soon notice that your choices include not only different types of lenses, but also many different types of goggle straps....

The USMS website contains articles about sports medicine, health, and nutrition. This information is not intended to be a substitute for professional or medical advice on personal health matters. For personal medical advice, or if you are concerned about a medical condition or injury, see your healthcare provider for evaluation and care. The USMS website also contains articles about swim training and technique, including drills and workouts. All swimmers should be evaluated by a healthcare professional prior to beginning swim training. In addition, consult with a trained coach when introducing new technique or drills to your swim training program.