U.S. Masters Swimming Articles & Videos
Presented by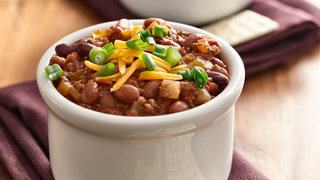 Health and Nutrition
Here are some ways to make meals with less effort.
Health and Nutrition
With just a few simple tips, you'll be pulling together homemade meals without much effort.
Health and Nutrition
How much do you need to eat? You can Google this question and get a few million results.
Health and Nutrition
Here are some things to keep in mind to make the most of your sleep.
Health and Nutrition
Many Masters swimmers spend their early-morning hours before work in the pool. Some skip a preworkout meal, others take a few minutes to gobble something when they wake up. So, which is best?
Health and Nutrition
Superfoods. It's a buzzword. Google the term and you'll find thousands of articles listing foods you should be eating because of their super-ness. Periodically, the foods at the top of the list change. Do superfoods live up to all the hype or should they be humbled?
Health and Nutrition / Open Water
An open water swim can be daunting but also exhilarating, fulfilling, and fun. To be a successful open water swimmer you must have a nutrition plan. Your nutrition plan should include fuel and hydration supplementation for both your training sessions and for your open water event.

The USMS website contains articles about sports medicine, health, and nutrition. This information is not intended to be a substitute for professional or medical advice on personal health matters. For personal medical advice, or if you are concerned about a medical condition or injury, see your healthcare provider for evaluation and care. The USMS website also contains articles about swim training and technique, including drills and workouts. All swimmers should be evaluated by a healthcare professional prior to beginning swim training. In addition, consult with a trained coach when introducing new technique or drills to your swim training program.