U.S. Masters Swimming Articles & Videos
Presented by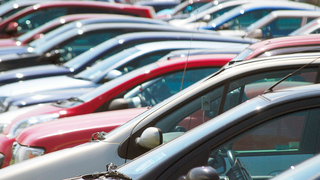 Products and Reviews
We've all been there. On a hot summer day, you return to your parked car after a few hours of swimming at the local pool. Opening the door, you're met by a burst of hot air that makes you feel...
Products and Reviews
You probably know the name of your insurance company and the type of insurance you have, but how about what your policy covers? Here's a quick lesson, brought to you by Nationwide®.
Products and Reviews
Being safe has its rewards. With Nationwide, safe driving is not only good for you and your family, but it's good for your wallet too. Have you ever wondered whether a safe driver and a dangerous driver pay the same auto insurance premium?
Products and Reviews
If you get a speeding ticket on your way to swim practice, can your insurance rates go up? Will buying a spiffy new red SUV to lug your tri-bike around increase your insurance costs? With all the...

The USMS website contains articles about sports medicine, health, and nutrition. This information is not intended to be a substitute for professional or medical advice on personal health matters. For personal medical advice, or if you are concerned about a medical condition or injury, see your healthcare provider for evaluation and care. The USMS website also contains articles about swim training and technique, including drills and workouts. All swimmers should be evaluated by a healthcare professional prior to beginning swim training. In addition, consult with a trained coach when introducing new technique or drills to your swim training program.