Features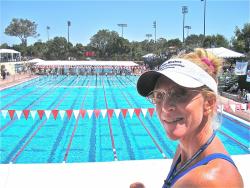 Swimming Back to Herself
Cindy Januszewski is 44 and a proud member of Florida Maverick Masters. During the warmer months, when she is not swimming or taking care of her family, she teaches water fitness at Whispering Pines, where Florida Maverick Masters members work out. During the winter months, she practices at Bella Vida in Citrus Hills. She swims for fitness and fun and because she loves swimming; she also finds time and energy to compete. Januszewski enjoys socializing with her team and is planning to attend the Florida LMSC awards banquet after an upcoming meet, even though she modestly says she won't be winning anything.
Sounds like an average Masters member, right? Well things might not have turned out so wonderfully normal for Januszewski if her mother hadn't urged her back into the pool after a car accident left her with a traumatic brain injury in 1983.
Read more...
---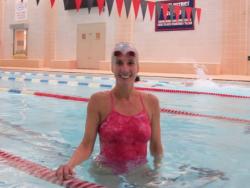 Nerves of Steel
When I first joined my Masters team I swore up and down to my husband and anyone who would listen that I would not participate in any meets. Ever.
I was doing this purely for the wellness aspect, and smaller jeans.
My vow lasted about two months before I found myself competing in my first meet. Granted it was a home meet at a neighborhood outdoor pool with all of fifty swimmers in attendance.
There were no groups of kids huddled together or parents watching. Instead there were my teammates, visiting swimmers and a few dutiful spouses and children sitting on lawn chairs. The atmosphere was not charged. A bit chaotic maybe, but pretty mellow.
Read more...
---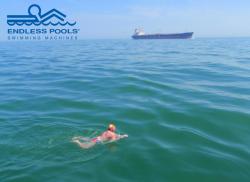 Fastlane Pool Contest Winner: Holden Bank
Throughout 2010, there was a button on the USMS homepage that you could click and enter a contest to win a Fastlane Pool from Endless Pools. Endless Pools' products are essentially water treadmills—you swim in place against an adjustable current, and, best of all, you control the water temperature. Endless Pools and USMS would like to congratulate contest winner Holden Bank on his new pool.
Read more...
---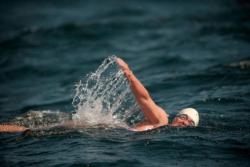 Farallon Islands Swimming Federation: Preserving the Past and Pointing to the Future
It's alive! History, that is. And a lot of other stuff, but if you plan your swim well, you'll probably avoid the sharks.
Vito Bialla wants to help you with that planning. "We want to bring history back. There were two successful solo swims in 1967, and two relays did it in 1969," says Bialla, 62 and a member of the Olympic Club. Then nothing.
"It" is a monumental swim from the Farallon Islands to San Francisco. Bialla recently started the Farallon Islands Swimming Federation (farallonswimfed.com) to honor and chronicle the history of the four past swims and to "promote, record and sanction" future swims. The website provides a wealth of information on these swims along with recent news and photos.
Read more...
---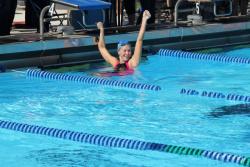 Swimming Through Breast Cancer
In a few days, I will participate in my first swim meet, ever! No, I'm not 11-years-old like my competitive-swimmer daughter. I am a 39 years old stay-at-home mom who is a breast cancer survivor.
"You have cancer" are words no one is prepared to hear from her doctor. Last year those words were delivered to me. I had had friends diagnosed with cancer; my own mother was in the middle of her battle with the disease-- but me? How could I have cancer so young?
Read more...
---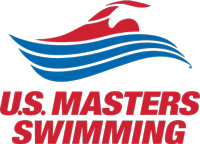 USMS Apology for Letter to the Editor
Dear USMS Membership,
We want to personally apologize to all our members for the pain and anger that the publication of Glenn Welsford's letter to the editor in the January-February 2011 issue of SWIMMER magazine may have caused. USMS does not endorse or support Mr. Welsford's opinion.
Read more...
---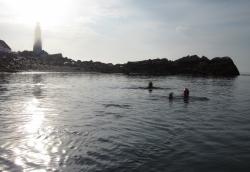 Double the Fun in Boston Harbor
Swimmers know Boston is about more than marathons, chowder and the Red Sox. It's also about the Boston Light Swim. And if the efforts of Elaine Kornbau Howley and Greg O'Connor pay off, swimming the Boston Light Double will soon be one of the great marathon swims in the country.
On Thursday, August 12, 2010, Howley, 32, of Waltham, Mass., and O'Connor, 42, of Natick, Mass., launched their plan to increase participation in New England open water swimming by smashing a 41-year-old record for the fastest 16 mile double crossing of the Boston Harbor.
Read more...
---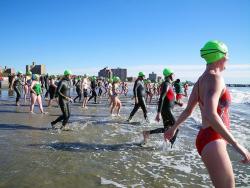 A Trio of Charity Swims: USMS Members Save the World One Stroke at a Time
The popularity of turning athletic events into fundraisers seems to have exploded over the past decade. Masters swimmers have joined the trend and now arguably do it better than anyone else. To celebrate the season of giving, we've selected three events to profile: the Veterans Day 5K in New York, the Swim For Freedom in Wisconsin, and a relay from South Carolina that tackled the Florida Keys Community College Swim Around Key West.
Read more...
---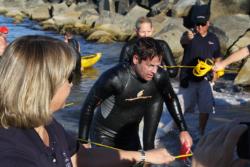 Swim Through 'The Sanctuary'
Bruckner Chase, of Ocean City, New Jersey, is a solo marathon, open water swimmer and ocean ambassador. He's a USMS member, coach and founder of Ocean City Swim Club, a USMS team. Chase is also a registered professional member of the U.S. Lifeguard Association.
Since January 1, 2010, Chase has logged more than 850 miles swimming; mostly in the open ocean, and usually without a wetsuit. In a typical week, he'll swim 20 to 30 miles, often in the Atlantic Ocean off the New Jersey shore. By his own admission, he is just as at-home today in the 56-degree F water of the open ocean as he was as a young boy in warmer waters of the community pool.
Read more...
---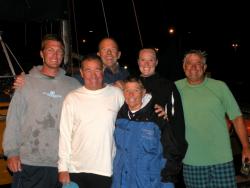 Becoming 'Ohana' on a Brutal and Beautiful Swim
In the middle of the Pacific Ocean, halfway between the United States mainland and Japan, six swimmers made the first crossing of the 72 mile Kaieiewaho Channel between Oahu and Kauai, the outermost island in the Hawaiian chain. Five USMS members - Randy Brown, 62, and Joel Swartz, 52, from San Mateo Masters, Linda Kaiser, 60, and Mike Spalding, 63, from Hawaii Masters, and Michelle Macy, 33, from Oregon Masters - joined Billy Brown, 32, coach for Swim Kauai Aquatics, for the swim of a lifetime.
Read more...
---