Features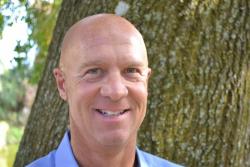 Introducing Bill Brenner, Club and Coach Services Director
Bill Brenner is USMS's new Club and Coach Services Director, and he is dedicating himself to expanding the quantity and quality of our local clubs and coaching. A mid and long distance freestyler who also places well in the longer breaststroke events, Brenner, 53, swims for the Sarasota YMCA Sharks and has also served as meet director for numerous Masters meets. A longtime Masters swimmer and coach who has a Level 2 Masters coach certification, Brenner is a natural leader who demands excellence of himself and those around him. Brenner has been an active board volunteer within the Florida LMSC and has served as its Top 10 recorder. He has also attended the last three annual conventions and has been a member of both the Championship Committee and the Coaches Committee.
Read more...
---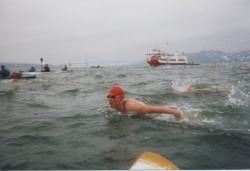 From the Sprint Lane to Open Water Butterfly
With "clean burning fuel" and a sprinter's mentality, Becky Fenson swam the recent 10K Little Red Lighthouse Swim in New York's Hudson River all butterfly. For the second time.
Fenson, 44 and a part of the Virginia LMSC, was a meat eater and sprint freestyler in college at the University of Michigan. She is neither now, although she says she still tackles her races like a sprinter.
Read more...
---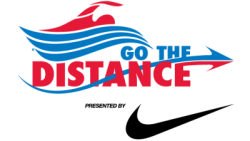 'Just Do It' with Nike Go the Distance in 2012
The Nike Go the Distance program is one of the most popular participation programs offered by USMS. The year-long event has seen tremendous growth since GTD was conceived by the Fitness Committee in 2007. Nike began sponsoring the event in 2009 and offering free prizes for different milestone achievements. Nike wanted to connect with fitness swimmers and encourage them to set milestone goals to keep them motivated. Of course, many competitive swimmers started to take advantage of this great program as well.
Read more...
---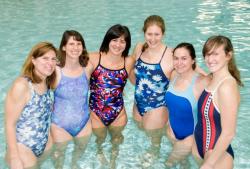 Tackling the English Channel for ALS
On a relay, you are a part of a team. When you contribute money toward finding a cure for a disease, you are also part of a team. The difference is that a relay swim has a finish line you can reach in a day or so. With ALS research, the finish line is far away.
Bethany Williston, 40 and a member of Great Lakes State Masters, is part of both types of teams, as are her fellow relay swimmers. They are planning a double relay crossing of the English Channel to raise money for ALS, also known as Lou Gehrig's disease after its most famous victim.
Read more...
---
Returning to Austria
This past July, Arthur Figur went back to his childhood home of Vienna, Austria to compete for the United States in the 2011 Maccabi Games, an international sporting competition for people in the Jewish community. The trip served a dual purpose for Figur; one goal was to enjoy the swimming competition, certainly, but another and perhaps more meaningful goal was to return as a successful and talented and strong American to a country whose leaders tried to kill him.
Read more...
---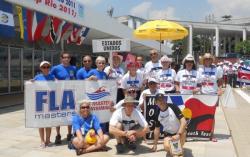 Pan Am Masters
Sixty-nine swimmers representing 15 USMS clubs went to Rio de Janeiro, Brazil for the 2011 Pan Ams. Athletes in the international competition enjoyed all the standard pool events and multiple relays as well as a 3K open water swim that started at the fabled Copacabana Beach. Read more...
---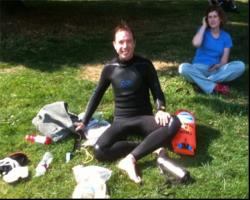 Lucian Wischik: No Rules, No Limits
File this story under L for "Love of a lake," and under W for "Wow, we have a lot of really interesting people in U.S. Masters Swimming." Put your two files together and you also have the initials of an inspiring Masters swimmer.
Save nothing for the journey back and you'll go some pretty interesting places—that is Lucian Wischik's philosophy in a nutshell. The name of his workout group alone—the Seattle Open Water Irregulars—tells you that he also has a sense of humor. And that he references Beowulf's literary swimming exploits in casual conversation tells you more about this thoughtful swimmer.
Read more...
---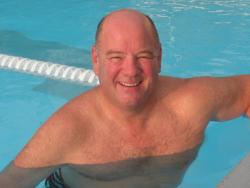 Scott Nichols: Beating the Odds
When you think of the Swimming Saves Lives foundation, what do you think? If you are like many people, you may think of the lifesaving aspect of swimming in terms of drowning prevention. While teaching people to swim safely is a big part of SSL, another way swimming saves lives is by preventing, and in some cases reversing, chronic ailments like heart disease, obesity and diabetes.
Read more...
---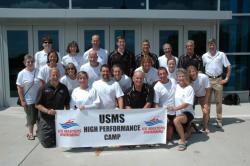 The Return of the USMS High Performance Camp
The wait was six years. The place was no longer the Olympic Training Center in Colorado Springs, but the brand-new Greensboro Aquatic Center in Greensboro, N.C. The USMS High Performance Camp returned with 15 swimmers from around the country and five top-tier USMS coaches.
The USMS High Performance Camp is an intense five-day training camp for Masters swimmers who are committed to improving their skills and speed. USMS standout coaches included...
Read more...
---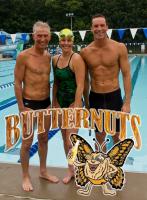 500 Yards of Butterfly Makes You a Butternut
Congratulations to the three newest members of the Butternuts: Jeff Maydak, 38, Tom Kline, 47, and Jeff's sister, Danielle Maydak Denniston, 33. Sibling rivalry apparently made Danielle try the 500 yards of butterfly challenge, although she's primarily a triathlete, and she beat her brother's time by one second. The swimmers became the 99th, 100th and 101st Butternuts. All are members of the Noblesville Adult Swim Team in Indiana.
Read more...
---