Features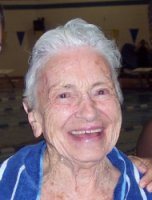 Marie Kelleher, Super Role Model
Marie Kelleher has been participating in Masters swimming over 25 years, consistently placing in the Top 10 and achieving a number of USMS records. On Sunday, February 10, she had an outstanding day - swimming three events and setting three new USMS SCY records. Marie turned 95 in December, so this was her first opportunity to test her abilities in the new age group.
Marie swam the 100 free in 3:02.75. The current record is 3:58.23. She swam the 200 free in 6:12.19. There is a pending record of 7:04.75. There is no existing record for the 100 IM, so Marie's 3:28.34 will establish a new record.
The meet was held in Richmond, Va., where Marie lives. She goes to work at the family business everyday. She says that life is good; she can drive, go to work, and swim.
---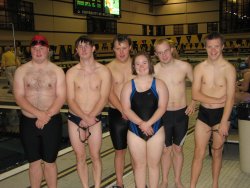 Local Meet Assists Down Syndrome Swimmers
In a recent Missouri Valley meet, six new USMS members entered to get meet experience and to get times to qualify for the 4th World Championships held by the Down Syndrome International Swimming Organisation. The championship meet will be held in Portugal, November 27-December 4, 2008. All of these swimmers have participated in Special Olympics meets, but this was their first USMS meet. Despite a little nervousness, all had fun and swam well. Read more...
---
USMS Executive Director Search
United States Masters Swimming (USMS) seeks a qualified candidate for the position of Executive Director. Reporting to the Board of Directors, this person will supervise USMS staff and contractors and be responsible for the overall operations of USMS, including managing finances, soliciting and stewarding sponsors, raising awareness of Masters swimming, creating and providing additional services to the membership, and growing our organization. USMS seeks a leader who cares deeply about the organization's mission and values and who brings experience in operational supervisory management. A complete job description and a list of qualifications may be found by contacting Anderson & Associates. Applications must be received no later than April 15, 2008, and may be sent to Anderson & Associates at dka@andersonexecsearch.com.
---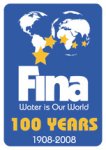 Water Is Our World
To launch its Centenary Year, 1908-2008, FINA is promoting this message and urging its members to preserve the environment and protect water, an essential element of life on earth. Around the world, pollution, climate change and unsustainable human demand are putting the quantity and quality of water in peril. Water is already scarce in large areas of the planet and is a spreading problem. FINA states that this situation is no longer a political question, but a vital necessity for our future on earth. All 194 FINA member federations, their pool and open water swimmers, water polo players, divers, synchronized swimmers, officials, coaches and administrators are urged to modify their way of living to reduce consumption of water, avoid wasting water, support institutions conducting research and development of improved water management tools, and become role models in spreading this important message - water is our world. You can read the entire Water Is Our World message here.
---

March / April USMS SWIMMER
The March / April issue of USMS SWIMMER is coming to your mailbox soon with a unique feature on Montana Masters swimmer Steve Morehouse. During the final days of his 35-year career with the National Park Service and the U.S. Bureau of Reclamation, Morehouse was chosen to help plan and participate in the nation's Lewis and Clark bicentennial celebration. The celebration, which took place from March 2005 through September 2006, consisted of a traveling classroom on the expedition and retraced the explorers' route. While on the trail, Morehouse educated spectators and made time to swim 197,300 yards (112.1 miles) in pools along the route, making many friends in the process. Read more...
---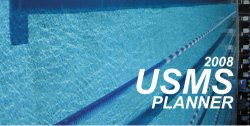 A Gift For You - Free!
The 2008 USMS Planners are available from the USMS National Office.  The planner is great for keeping track of your swimming activities and progress, as well as a calendar for recording workouts and schedules.  Sponsor ads and contact information, found in the back of this planner, will make it easy to order and save on your swimming supplies.

The planner is free with a self-addressed stamped envelope (58 cents).  Mail to USMS, PO Box 185, Londonderry, NH 03053-0185.  If you want multiple planners, you pay just the postage.  Contact the USMS National Office to order quantities.
---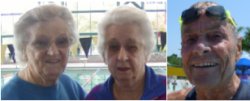 Three 90-Year-Old Swimmers Complete The One Hour Postal Event!
Three 90-year-old swimmers -- Kay Schimpf (left), with 1,525 yards, Frances Cichanski (center), with 1,700 yards, and Brud Cleaveland (right), with 1,700 yards, of the Florida Mavericks, completed the popular January postal event. They then joined teammates June Reynolds, 86, Cliff Eastwood, 86, and Charles Edwards, 88, to form a men's, a women's, and a mixed relay - all in the 85+ age group! Margie Hutinger of the Mavericks reports, "They are a special group of swimmers, as they showed a lot of spunk to do their swims, in spite of the adversities they had to overcome. They are cool role models for Masters swimming."
---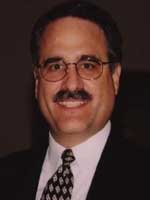 USMS Board of Directors Meeting
The USMS Board of Directors held its annual midyear meeting in Dallas, Texas, February 8-10. Major item of discussion were 1) the resignation of Executive Director Todd Smith, 2) online registration and 3) the growth of Masters swimming through club and local development.
Smith, who joined USMS in May 2007, has left to take a position with Duraflex International. USMS President Rob Copeland will assume Smith's responsibility until a new ED is hired. A search committee was formed to hire a new executive director.
Online member self registration is currently available. Enhancements to the system are being identified and planned.
Club development is proceeding as planned. Club development mentors have been trained and will be assisting USMS clubs with program improvement.
---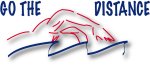 2008 Go The Distance Event Underway
A hearty welcome to the 451 participants who have started to "Go the distance" (GTD) in 2008. Chances are your enthusiasm and motivation will be contagious and participation in this event will continue to grow throughout the year. Congratulations to all participants and to those who have already achieved one (or more!) of the challenging goals this event has to offer. Read more...
---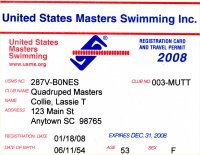 Online Registration is Up and Running
Online registration is once again available for new and renewing members to use. Fill out your registration form via our secure web interface, pay the fees with your Visa® or MasterCard®, and print a copy of your membership card in one easy transaction.  Anyone 18 or older, from beginner to proficient, is eligible to join.


Whether you want to improve your health and fitness, compete in pool, open water, or postal events, or just lose a few pounds, USMS welcomes you and invites you to join and train with one of our local clubs in your area.  Don't wait any longer!  Sign up now at http://registration.usms.org/ to join or renew your membership.
---