Features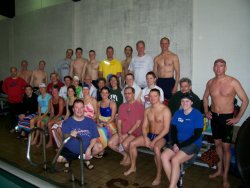 Milky Way Masters Wins Fourth Consecutive State Title
Milky Way Masters won their fourth consecutive and 13th Iowa state title since the first meet was contested in 1982. The meet was held at Coe College Natatorium on April 6.

Milky Way Masters scored almost three times as many points, 1164, as the second place team, Quad City Masters, 413. Also among the 10 top scoring teams were Hawkeye Masters - third, Mason City Masters - fourth, Iowa City Masters - fifth, Blackhawk YMCA - sixth, Unattached-Iowa, - seventh, Central Iowa Masters - eighth, Panther Masters - ninth, and Southwest Iowa Masters - 10th.

Milky Way had 34 individual state champions, 13 relay champions, and one state record by Tom Belin, 45-49, in the 200 backstroke. Congratulations to all the Masters swimmers in Iowa!
---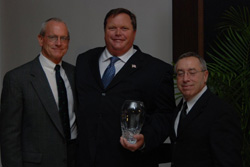 Masters Swimmer Jim Wheeler Receives the Paragon Award for Aquatic Safety
The annual Paragon Awards, sponsored by Paragon Aquatics, are presented by the International Swimming Hall of Fame for outstanding contributions to competitive swimming, water polo, competitive diving, aquatic safety, synchronized swimming and recreational swimming. The 2008 awards were presented in the Hall of Fame in Fort Lauderdale, Fla., on Saturday, May 17.
Jim Wheeler has served on the USMS Safety Education, Marketing and Long Distance Committees, as well as chairing the Planning Committee and serving as Risk Management Coordinator.
Read more...
---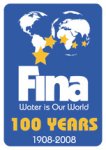 USMS Policy on the New Suits
What about the new suits that have been breaking records? Can they be used in USMS events?
It has been the practice of both USMS and USA Swimming to follow FINA's approvals and rejections of new swimwear. The new design high-end competitive suits of new materials we've been hearing about this year, such as the Speedo LZR, TYR Tracer Light and Tracer Rise, the Blueseventy Pointzero3, and the Xterra Velocity 0.02, have all been approved by FINA. The USMS Rules and Open Water Committees have established the following policy, "FINA approval or rejection of new swimwear will be accepted by USMS. This approval is in effect for competitions held in pool, postal, and open water events."
---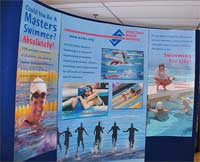 Helping USMS Get Noticed
USMS has three display units that are loaned, free of charge, to promote our organization at health fairs, triathlons, running events, open water swims, lobbies of YMCAs, recreation centers, and at other special events.

Two of the displays are large double-sided pull-up panels covered with photos of Masters swimmers. One display is a large 10 foot x 10 foot three-panel tradeshow unit featuring graphics from the USMS brochure. Both come with table covering, USMS brochures and USMS Planners. In addition, copies of past issues of USMS SWIMMER can be ordered from the USMS National Office as supplementary giveaways.

There is no cost to use one of these promotional displays. USMS pays the shipping and the recipient will be reimbursed for mailing the display either to the next location or back to USMS. For more information, contact Mel Goldstein. Include how the display will be used, where it should be shipped and the dates it will be needed. Read more...
---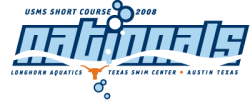 2008 Short Course Nationals
The 2008 USMS Short Course National Championships at the University of Texas at Austin were a huge success for all participants. Final results are available by age group, by event, in our searchable database, and by LMSC in a downloadable zip file. There were 103 individual and 14 relay record-breaking performances in events, plus 14 individual records broken in opening splits from other events.

For the first time at USMS Nationals, webcasts were made available from Floswimming.com throughout the meet. Race videos and interviews with participants are provided by Floswimming.
Read more...
---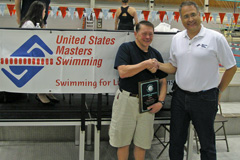 2008 Ransom Arthur Award Goes to Barry Fasbender
Barry Fasbender of Palo Alto, California, was presented with USMS's most prestigious award at the USMS Short Course National Championships at the University of Texas, Saturday, May 3rd. This award, which is given in the memory of Ransom J. Arthur, the founder of Masters swimming, is presented annually to the person who has contributed greatly to the development of Masters swimming.
As is typical of many USMS leaders and volunteers, Barry's service to our organization is extensive and impressive. He was the sport head for Swimming at the 2006 XI FINA Masters World Championships held at Stanford University, and one of the four Board of Directors of the 2006 FINA Worlds Local Organizing Committee who worked three years to ensure that all five sports were successful.
Read more...
---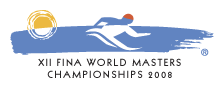 FINA World Masters Championships
The 12th World Masters Championships swimming events begin April 17 and run through April 25. Water polo starts on the 17th and ends on the 24th. An open water swim will be held on April 25. Diving competition will be held April 19 - 24, and synchronized swimming from April 21 - 25.

The World Championships are being held at Challenge Stadium in Perth, Australia. Challenge Stadium has one 50 meter indoor pool, an indoor diving and water polo pool, two outdoor 50 meter pools, and an outdoor water polo pool.

Follow the results at www.2008finamasters.org.
---

Test Your Knowledge
Question: What do the numbers 46, 108, 325 and 500 represent?
Answer: The number of swimmers in the first four Short Course National Championship meets.

Q: The first two SC Championships were in 1970 and 1971 in Amarillo, Tex. Where were the next two SC Championships held?
A: 1972 in San Mateo, Calif. 1973 in Santa Monica, Calif.

Q: What year and where was the first Long Course National Championship meet held?
A: 1972 in Bloomington, Ind. There were 188 swimmers.

Q: The largest SC Championship was 2328. Three other championships were over 2000. What were the locations for these four meets?
A: Largest: 2328, Stanford, Calif., 1987; 2nd largest: 2060, Santa Clara, Calif., 1999; 3rd largest: 2055, Santa Clara, 1993; 4th largest, 2048, Cupertino, Calif., 1996.

Q: The three largest SC Nationals outside of California (1994, 1995, 2003) were in what cities?
A: Tempe, Ariz., 1912 swimmers; Fort Lauderdale, Fla., 1992 swimmers; Tempe, 1922 swimmers.

Q: Where was the largest Long Course Nationals held?
A: Baltimore, Md., in 2000, 1380 swimmers
---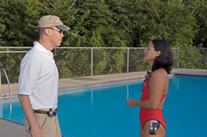 On-Deck Coaching Available to Assist Swimmers at Nationals
In Austin, the USMS Coaches Committee will offer its traditional on-deck coaching assistance for swimmers during warm-ups. Coaches will be monitoring the sprint and pace lanes during the morning warm-up sessions, giving swimmers start commands and timing sprints or pace repeats if requested. Swimmers and coaches alike find the service rewarding. "It's a fun learning experience to work with some of the nation's best swimmers and coaches," says USMS On-Deck Coaching Coordinator Chris Colburn, "and the swimmers are really happy to see a helpful face in the crowd as they prepare for their races." If you are a coach who is interested in helping out, please send an email to Chris at chriscolburn AT usms DOT org. If you would like some assistance from an On-Deck Coach at the meet, look for the lime green T-shirts on deck. The people wearing them will be happy to help you out!
---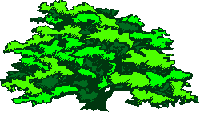 Can We Grow an Oak? Keep Your USMS Endowment Fund in Mind
You know the old saying...big oaks from little acorns grow. Over the last decade we have been nurturing our little acorn and it has grown from nothing to an Endowment Fund that is now worth nearly $250,000.00! This is the product resulting from those of you who have been thoughtful enough to add $1 to your dues each year together with those of you who have made donations in honor or in memory of a Masters swimmer.
Read more...
---