Features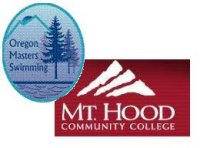 2008 USMS Long Course Nationals
Fast swimming, fun socials, and great weather. Final results from the 2008 USMS Long Course National Championships are available by age group, by event, in our searchable database, and by LMSC in a downloadable zip file. There were 74 individual and 12 relay record-breaking performances at the meet. Congratulations to the meet organizing committee and all volunteers and participants for hosting and participating in a great meet.

---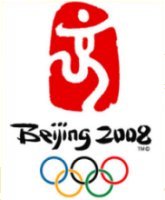 Olympic Swimming - All You Need to Know to Watch Olympic Swimming on TV
The preliminaries for the swimming events will begin on Saturday, August 9 (Beijing time). Finals will begin on Sunday, August 10, and run through Sunday, August 17. Preliminaries will be held during the evening sessions, Beijing time. Finals and semifinals will be held during the morning sessions. The 10K marathon swims will be on Wednesday and Thursday, August 20-21.

The complete schedule for preliminaries, semifinals and finals is posted at:
http://swimming.about.com/od/olympicswimming/qt/oly08swimevents.htm

NBC will be televising the Olympics on several channels. The television schedule will be posted at:
http://www.nbcolympics.com/resultsandschedules/index.html

The USA Olympic Team roster, including age, hometown, and events:
http://www.usaswimming.org/USASWeb/ViewNewsArticle.aspx?TabId=0&Alias=Rainbow&Lang=en&ItemId=2082&mid=2943

Official Olympics Site:
http://en.beijing2008.cn/sports/swimming/

Read more...
---

Long Course Nationals
The 2008 USMS Long Course National Championships will be held August 14-17 at the Mt. Hood Community College Aquatic Center in Gresham, Oregon. Entries for this meet are now closed, with 1131 swimmers entered in the meet. The meet roster and psych and heat sheets, an estimated meet timeline, and a swimmer lookup feature are all available for swimmers to plan for the meet. Note that the start time for each day of the meet has been changed to 7:30 a.m. and that men and women will be seeded together by time only for the 800 and 1500 freestyle events.

Swimmers must positively check-in for all events 200 meters or longer. Online check-in begins Tuesday, August 12 at noon PDT and ends at 7 a.m. on the day of the event one is checking in for.
Read more...
---
USMS Swimmers Attempt to Conquer the English Channel
At least 14 Masters swimmers will attempt to complete a solo swim across the English Channel this summer. They include Catheryne Di Prete (Tamalpais), 44, from Novato, Calif.; Liz Fry (unattached), 49, Westport, Conn.; Dori Miller (New England), 37, Arlington, Mass; Kevin Anderson (La Jolla Cove Swim Club), 49, Jamul, Calif.; Dave Armento (Atlanta Water Jocks), 50, Atlanta; William Blumentals (Stevens Technical Institute), 35, North Bergen, N.J.; Gilles Chalandon (Asphalt Green), 51, New York; Jeffrey Cleveland (unattached), 28, Los Angeles; Vince Herring (Minnesota), 65, Rochester, Minn.; Michael Huckabay (Arkansas), 44, Little Rock, Ark.; Jeffrey Hulett (unattached), 48, Golden, Colo.; Mike Humphreys (unattached), 45, Kirkland, Wash.; George Hunihan (unattached), 54, Milford, Conn.; and Mike Miller (unattached), 54, Kaneoke, Hawaii, who will be swimming with his daughter Mackenzie. Capt. Matthew Webb was the first person to swim across the English Channel in 1875.

Swimmers will begin their attempts in late July and continue into mid-August. Many of the swimmers will go within the neap tide window between August 7 and 16. All have had to do a qualifying swim of at least six hours in water no warmer than 60 degrees. Marcia Cleveland, USMS Open Water and Long Distance Committee chair, who has successfully crossed the Channel, advises an eight to ten hour swim in 58 to 60 degree water to prepare. "This is not easy. You will shake, especially afterwards." Read more...
---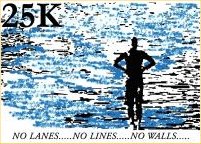 USMS Inaugural 25K Championship
For the past three years, several USMS swimmers have asked for a 25K open water event. This year, they finally got their wish and 45 solo swimmers signed up for this inaugural event. Twenty-six five-person relay teams (five swimmers, each swimming 5K), totaling 130 swimmers, rounded out the mix.

The race was held at Morse Reservoir in Noblesville, Ind., on July 19th and was hosted by Noblesville Adult Swim Team (NASTI) and by Friends of Central Pool. The course was five laps of a 5K loop that had to be completed within 10 hours. Solo swimmers were required to have a paddler or kayaker accompany them throughout the race. Read more...
---

A Legacy of Swimming
The International Swimming Hall of Fame (ISHOF) in Fort Lauderdale, Fla., contains the world's largest collection of aquatic memorabilia and the single largest source of aquatic books, manuscripts and literature. The museum, library and archive feature swimming, diving, water polo and synchronized swimming.

ISHOF is important to all of us because it chronicles the growth of our sport and is an outstanding resource for researching our history. When you walk through the Hall of Fame, you become immersed in facets of swimming you didn't know about or had forgotten. The history of swimming is colorful and interesting and is sure to delight those of us who love the water. It is a very inspirational experience.

The International Masters Swimming Hall of Fame (IMSHOF) is a part of the International Swimming Hall of Fame. The inaugural induction for IMSHOF took place in January 2003. Read more...
---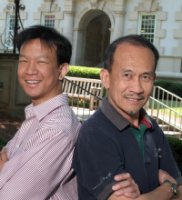 The Gift of Life
Twenty-four-year-old Ken Sutha was fighting for his life. His father donated his own kidney to Ken and today, two years after the transplant, he's celebrating his new lease on life by competing in the U.S. Transplant Games being held this month in Pittsburgh. Though he had not been a swimmer before, he knew that it was the best exercise for overall health and fitness, and with the help of Masters swimmers in Georgia, he has the tools, the training and the support to compete as a well-prepared and excited swimmer. To find out more about Ken and his journey,read on for his story in his own words.
Read more...
---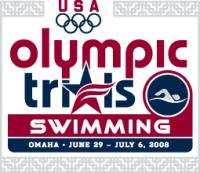 28 Masters Swimmers Eligible to Compete at the US Olympic Trials
We have identified twenty-eight current and previous Masters swimmers who have qualified to compete for a spot on the 2008 US Olympic Swim Team. The Olympic Trials will be held from Sunday, June 29th through Sunday, July 6th. Congratulations to each of these swimmers for their excellence and determination!
The Trials will be shown on TV daily, June 29-July 6 from 8-9pm EDT (view the schedule of events). Friday through Sunday coverage is on NBC and Monday through Thursday coverage can be seen on USA. Check your local listings for the show times in your area. You can check on the progress of your favorite swimmers and Masters competitors via Omega Timing's meet results and live timing features.
As part of its support for the USA Swimming Olympic Trials (press release), USMS will be a Presenting Sponsor of the 100-meter men's backstroke, and be the Presenting Sponsor of three time Olympic Gold Medalist and NBC Olympic Games commentator Rowdy Gaines' July 4th 1PM appearance in the AquaZone.
Read more...
---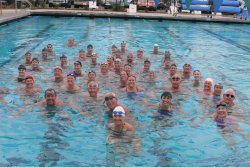 Tuolumne County Masters Swim to Contribute to Community
Tuolumne County is the second poorest county of the 52 counties in California. Tuolumne County Masters (TCAM), coached by Patti Scott-Baier, challenged its swimmers to raise $100 each to donate to the Cancer Patient Support Fund at Sonora Regional Medical Center, the only hospital in the county.

The funds are used strictly for local cancer patients for such things as help with rent or house payments, utilities, transportation, housing at distant sites for treatment, groceries, childcare or any other expenses that might keep a patient or the family afloat during treatment for cancer.
Read more...
---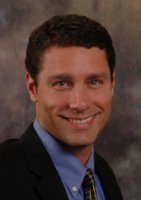 USMS Proudly Announces Rob Butcher as the New Executive Director
USMS announced today it has hired Rob Butcher to be its Executive Director. Rob is an active swimmer with a love for the sport.

"My 'love affair' with water started nearly 20-years ago when as a high school junior, I heard an announcement the swim team was looking for swimmers. Because of the opportunity to swim, I was able to go to college. Because of the discipline of swimming, I was able to earn a degree. Because of the life lessons from swimming, I was able to develop my career and most importantly many of my most cherished relationships. Still, nearly 20-years later, I continue to pinch myself that this lifestyle we all appreciate continues to bless me so.
Read more...
---