Features
Nothing Like the Open Water
No black lines, no pace clocks, no starting blocks, and no walls. Open water swimming provides a sense of freedom and embraces every kind of swimmer. Read more...
---
Learning from the Best
Who says you can't teach an old dog new tricks? Race preparation and mental training were key elements in a Masters clinic held in Charlotte last week. One very well known Masters coach, a USA Olympic Coach, and an Olympian shared their experience and skills as Masters swimmers enjoyed a weekend of learning, swimming, and enjoying the resulting camaraderie among new friends. Read more...
---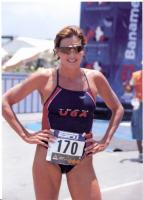 Fitness Programs that Motivate
Do you have what it takes to go the distance? Dedicated volunteers and more than 500 members are motivated every month by US Masters Swimming fitness programs...
Read more...
---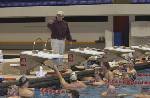 What's With the Growth?
As US Masters Swimming membership numbers break records new clubs are forming across the country. A new coach shares her story of building a program from scratch and seasoned veterans offer their advice... Read more...
---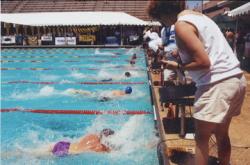 It's for Everyone
Racing isn't just for Michael Phelps. Whether you are 25 or 95, a first-time competitor or a seasoned racing veteran, there are racing opportunities for you.
Two teammates share their reasons for competing... Read more...
---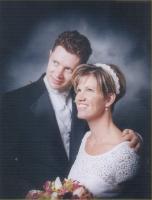 Something in the Water
USMS has been known to bring together swimmers, coaches, and teammates, but did you know that USMS also brings together husbands and wives? Some might call it Love Connection, but to us it is just swim practice... Read more...
---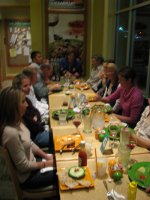 USMS: Bringing People Together
This is the third part in our eight-part series, "Why join a local USMS program, and why USMS?" For most of you, the community and friendships that USMS provides are the intangible benefits that you cherish the most. It's your commitment to the lifestyle and your belief in the cause that brought you to your local team and USMS. It's your local community and friendships on your team that keep you connected and motivated in your pursuit of a healthy lifestyle.
It is better than a long distance calling plan and more reliable than frequent flyer miles. Find out how USMS is bringing people together...
Read more...
---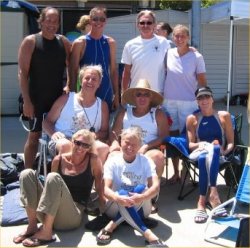 10,000 Strong
The stock market is down. It's been a challenging year. But there is a place in USMS going above 10,000... Read more...
---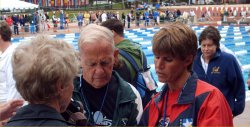 Like a Rock
They are there for us when we can't understand why we aren't getting any faster. They are the voice we hear when we don't want to jump into the cold water. They are the love and support we get when we accomplish our goals.
Each year Speedo and USMS award one coach with the title of Coach of the Year. The award is based on five elements of excellence: club and individual accomplishments, publications, contributions to USMS and the LMSC, letters of support, and long-term contributions to Masters swimming.

On September 27, 2008, in Atlanta, Susan Ingraham was honored as the 2008 Coach of the Year at the United States Aquatic Sports Banquet.
Read more...
---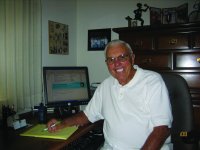 Masters Swimmer Inducted into Hall of Fame
Verne Scott, a long-time Masters swimmer and a current member of Colorado Masters, will be inducted into the USA Triathlon Hall of Fame as part of its inaugural class of inductees.Hall of Famer Scott attributes his success to "initiative and perseverance," but humbly says, "anyone can do it. It just takes enthusiasm."
Find out where an entrepreneurial spirit combined with a passion for fitness and health leads.
Read more...
---