Features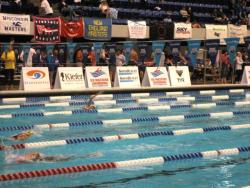 The 2009 U.S. Masters Long Course National Championship Wrap-Up
This year will go down as the year of the technical suit. FINA spent countless hours deciding on the fate of the technical suit, Rowdy Gaines commentated on elite athletes' choice of suit in Rome, and Michael Phelps continued to win wearing the "old" suit. Though the rest seemed to be obsessed with new technologies, Masters swimming (though there was definitely some "suit talk") continued to do what it does best: encourage all athletes of all ages and abilities to enjoy their time in the water and improve themselves (for some of us this means a faster time on the scoreboard, a higher place on the podium, a lower number on the scale or merely the sensation of "feeling good" as you crawl out of the pool).
Read more...
---

Two Extraordinary U.S. Masters Swimming Members Inducted into Hall of Fame
Each year a select few Masters swimmers from around the world are honored with an induction into the International Masters Swimming Hall of Fame (IMSHOF). IMSHOF is housed in Ft. Lauderdale, Fla., within the International Swimming Hall of Fame (ISHOF). ISHOF proudly recognizes swimmers and other aquatic athletes throughout history for their accomplishments and displays photos, medals and other memorabilia to honor and commemorate individuals, teams and events. This year two U.S. Masters Swimming members will be honored.
Read more...
---
Keeping Up With U.S. Masters Swimming
A recap of some of the more recent developments in member communications. Are you receiving our member and/or coaches newsletters? Do you have anything to share with your USMS teammates? Did you know you can search the features archives for stories about swimmers? And ... we are tweeting ...
Read more...
---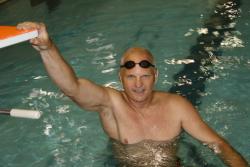 Masters Swimmer Not Afraid of a Chilly Challenge
Dave Schmidt of Alaska Masters isn't afraid of the cold. Schmidt, 63, participated in the first annual Chena Lake Swim outside of Fairbanks, Alaska this summer. While some might have shied away from this chilly challenge, he jumped right in.
Schmidt, an environmental coordinator for the Trans-Alaska Pipeline System, shares his experiences swimming in Alaska.
Read more...
---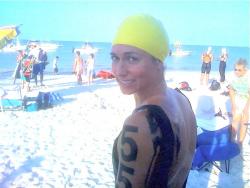 Heidi George Exceeds Expectations at the U.S. 10k World Championship Trials
A Palo Alto Masters swimmer swam in her first 10k open water race on June 14 and almost made the U.S. World Championship Team. Though she was the oldest competitor in the group, Heidi George came within five seconds of placing in the top six, which would have secured a spot on the team.
How did Heidi prepare? What made her so confident going into the race? What other events will we see her in this year?
Read more...
---

Fitness Logs Available for Members
U.S. Masters Swimming has released a new online service that is available exclusively for our members. Members may now track their swimming and other fitness activities via our new online Fitness Logs (FLOGs) tool. With this exciting new online service, you can log a wide variety of fitness activities such as swim workouts, running, weights and yoga on your FLOG calendar and track your weekly, monthly and annual totals online.
Members who are participating in the popular "Go The Distance" fitness event will also enjoy the convenience of having the data from their FLOG automatically included in the monthly event reports.
Read more...
---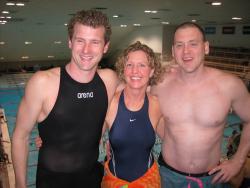 Swimming with the Kids
Swimmers like Michael Phelps and Aaron Piersol may draw a crowd, but this weekend at the USA Swimming Santa Clara Grand Prix, Masters swimmers across the country will be rooting for two of their own: Roque Santos and Mike Ross, both 41 years of age. Both Roque and Mike hold numerous U.S. Masters Swimming records and are out for more, this time next to "kids," some of who are less than half their ages.
Read more...
---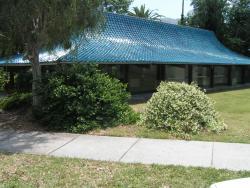 USMS Making the Transition to Sarasota
Today U.S. Masters Swimming will be closing its doors in Charlotte, N.C. and will reopen them in Sarasota, Fla. U.S. Masters Swimming Executive Director, Rob Butcher, and President, Rob Copeland, have set the wheels in motion...
Read more...
---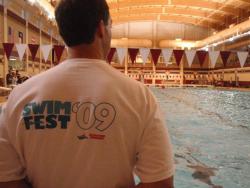 From Outsider to Part of the Family
This new Masters swimmer shares his experiences from SwimFest and his transformation from an outsider to part of the family.
Read more...
---
U.S. Masters Swimming Welcomes Three New Additions to the Staff
U.S. Masters Swimming (USMS) is pleased to announce the addition of three new staff members. Nick Florio, Laura Hamel and Mark Gill will each bring unique experience, skill sets and strengths to the organization.
Read more...
---