Features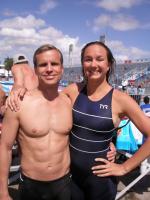 A Life Aquatic
It's not easy to transition back to civilian life after a long career in the military. But for U.S. Masters swimmer James Biles, swimming has become the perfect vehicle to help him adjust after 20 years as a Lieutenant Commander with the U.S. Navy.
Biles, 49, began swimming when he was twelve. Growing up in St. Croix, he traveled all over the Caribbean to compete. He earned a swimming scholarship to college and after graduation, joined the Navy to become a pilot like his father. Poor eyesight kept him away from the planes and he became a diver specializing in salvage and mine counter-measures instead. "It was great; I should have gone into diving from the start," he says.
Read more...
---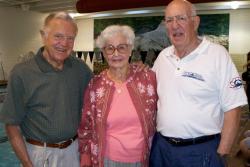 Slim's Swimming Scholarship
When longtime USMS swimmer and All-American Dick Webber, 80, read the January – February issue of SWIMMER, he wrote in to tell us that our coverage of the dearth of swimming opportunities for minority children ("The Swimming Race" and "Minorities Still Playing Catch-up,") would have pleased his longtime friend, Olympian Gordon "Slim" Chalmers, who passed away in 2000 at the age of 89.
Read more...
---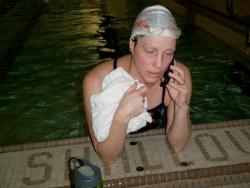 Ready, Set, Go! - Keeping Up with Ellen Reynolds
When Ellen Reynolds, 45, returned to swimming five years ago after a 23-year hiatus, this pediatric surgeon and mother of two was just looking for a way to release stress, stay fit and rekindle her love of swimming. "I started swimming when I was three. No one really taught me how to swim, and I was too stubborn to listen to any coaches," Reynolds says.
Reynolds gave up the pool to focus on her academic studies. When she decided to get back in the water, she asked her mother, retired physician Mary Ann Reynolds, for help. "I never swam," Mary Ann Reynolds admits, "but I've watched Ellen swim since she was four. She's a very talented swimmer."
Read more...
---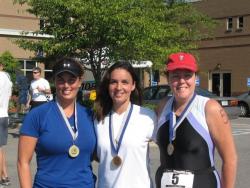 Swimming to Live: Rebecca's Story
There is no doubt that swimming enhances lives. For many Masters swimmers, the physical, mental and spiritual lift of swimming allows them to live full, rich lives. But for Middle Tennessee Swim Club member Rebecca Ehmling swimming has done more than that—she says swimming saved her life.
Three years ago, Ehmling, 50, was diagnosed with a form of rheumatoid arthritis with fibromyalgia, a degenerative autoimmune disease that can deform joints and cause severe pain...
Read more...
---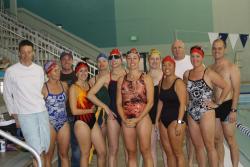 Ft. Leavenworth Lancers
While many Masters swimming groups face a number of challenges in growing and sustaining their programs, the Fort Leavenworth Lancers have some unique challenges. The Lancers are in Fort Leavenworth, Kan., home of the U.S. Army Combined Arms Center, a different type of military installation, which houses the Command and Staff College. The college offers something similar to a one-year graduate program for field grade officers. Most of the personnel stationed there stay for only a year, sometimes less.
Read more...
---
Meet Ashley Gangloff
Many of you have seen the name, Ashley Gangloff, on USMS publications and correspondence. You may even recognize the last name as that of a certain Olympic breaststroker. We thought you might want to know a little bit more about someone who has been an integral part of many exciting transitions that have occurred within U.S. Masters Swimming during the past year and a half.
Read more...
---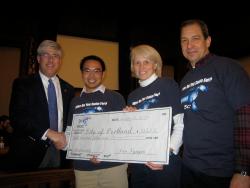 Maine Masters Swim Club Raises Funds
Maine Masters Swim Club held their second annual fundraiser on November 15th and raised $815 for swimming scholarships and equipment for a Portland, Maine area swimming pools.
The genesis of the fundraiser happened last year when swimmers and members of the Maine Masters Swim Club approached the city of Portland asking them to allocate funds to update equipment in the city's three swimming pools. But because of the recent economic downturn, the city did not have enough revenue and was forced to turn down the request.
Read more...
---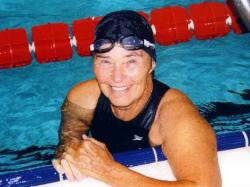 Swimmer Inspires Medtronic Employees in Minnesota
U.S. Masters Swimming member Gail Roper spoke to a group of Medtronic employees about the pacemaker that allows her to live a full life and continue to set swimming world records.
Roper, 80, taught herself to swim as a child and coached herself to become the 1948-51 New Jersey State Champion. She was also a member of the U.S. swimming team in the 1952 Olympics in Helsinki, although she was unable to compete due to a ligament injury prior to the event. Not to be held down for long, she rebounded with a number one world ranking in 1953.
Read more...
---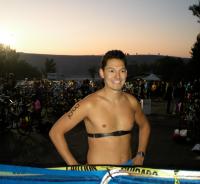 Swimming Into the Sun: A Recovering Alcoholic Shares His Story
Bryan Andrews can recall the exact moment when he hit rock bottom. "I was coming out of the gym after working out. Suddenly I just stood there in the parking lot screaming for help," Andrews says, "I wanted to die."
Andrews, 29, is an alcoholic. He says his father was also an alcoholic, who left the family for alcohol and drugs when Andrews was 9 years old. "I grew up poor. I was physically abused," he says. He dropped out of high school in his junior year. But he says it had little to do with drinking. Andrews wanted to work. "I always worked," he says despite the fact that he had been drinking since he was nine, and that by the time he was sixteen he was a serious drinker. "Jägermeister and Bud Lite," he says remembering his preferred drink in those days.
Read more...
---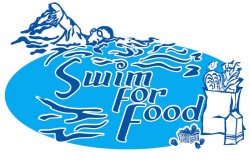 Masters Swimmers Help Age-groupers Swim for Food
As swimmers, we think we know hunger. We stumble home after practice, open the refrigerator and indulge in any and everything we can get our hands on to satisfy the hunger created by a tough workout. However in many of our communities, there are people who are truly hungry. Anne Clewell of the Berkley Aquatics Club in New Jersey, helps youth swimmers in her local community understand this by educating them about community food banks and their efforts to help feed truly hungry people.
Read more...
---