In This Section
After the Meet

Event Results
Relay Results
Team Results
Before the Meet

Local Information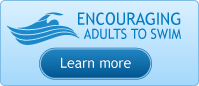 2000 Short Course National Championships
On Line Entry System
Welcome to the 2000 USMS Short Course National Championships On Line Entry System. To submit your meet registration on line, you will need to fill out a series of forms presented to you on these web pages, and the data you enter on these forms will be processed using our secure server (the data you enter will not be available to anyone else). When you have completed all of the forms, you will receive an on line registration number and your entry information will be sent to you via e-mail. The meet host will then verify your entry information and USMS Membership, process your credit card payment, enter your recorded information into the meet program, and send you an entry confirmation.
All participants must register prior to warming up or competing in order to sign a liability release, emergency card, and safety information statement, and receive a meet program and other meet information. YOU WILL NOT BE PERMITTED TO SWIM IN THE MEET UNLESS YOU SIGN THE LIABILITY RELEASE AT THE MEET CHECK-IN TABLE. You should also plan to bring a copy of the e-mail entry confirmation and a copy of your USMS registration card to the meet as proof of entry in case there is any confusion. There will be no refunds issued for those who enter and do not attend the meet.
To begin the registration process, please select the US or International version of the entry system. All swimmers who do not have a home address in the United States or do not have a USMS registration card should use the International version.
Note: If you are using an older browser version, particularly Netscape Navigator version 3.x, you may encounter an error indicating that the secure certificate has expired and that a secure connection can not be set up. If this happens, you can update your web browser to be compatible with Thawte, our secure certificate authority. This only takes a few minutes, and complete instructions are provided by Thawte. To test your browser for compatibility and receive upgrade instructions for non-compatible browser versions, go to the Thawte browser test page.