In This Section
After the Meet

Event Results
Relay Results
Team Results
Before the Meet

Heet Sheets
Newsletters
Local Information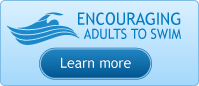 2004 USMS Long Course National Championships
Savannah Times, Volume 3
August 5 - More news on Nationals...
MEET PARKING
A PDF parking map is now available for Nationals. While the main lot in front of the Aquatic Center has roughly 100 spaces, we do ask that you consider parking at the "Soccer Fields" lot or other areas to avoid congestion in and around the main lot. Please note other parking areas as well. It is recommended that you print this map and bring it with you to the meet. Additional copies will be available at the Area Information table.
SECURITY
If driving and parking, it is highly recommended that you leave no valuables in your car or in plain sight. While the pool area is a relatively safe area, we do want you to take precautions.
DECK CHAIRS
Space for swimmers' deck chairs is limited in the Aquatic Center. We will reserve a small area next to the main bleachers for such chairs, and space is available each day on a first-come, first-served basis. No deck chairs may be placed in front of the bleachers.
OLYMPIC VIEWING
Good news! We plan on having two large TVs at deckside (near concessions) to allow for viewing of the Olympic Games. The opening ceremony is on Friday, with swimming competition beginning on Saturday. Oh, inspiration!
TEAM DIVISIONS
Please note the available PDF file showing team divisions for the meet, that is, Large, Medium and Small teams for Women, Men and Combined. This information will also be in your meet program.
RELAY REMINDERS
Please note that all relays must be entered by 4 pm the day prior to the relay being swum. At the meet, relay forms are available at the Relay Desk. Relays are $12 each.
SAFETY ALERT
During warm-up, entry must be feet first - NO DIVING. That pertains to both the competition pool and the warm-up pool during all warm-up periods. An exception is in the designated one-way sprint lanes available during the latter part of competition pool warm-ups.
WEEKLY TEMPS
Believe it or not, a cool front is supposed to be moving through Savannah in the next day. While today's high is expected at 97, the high over the next four days looks to be 89, with record-lows near 66. We'll do our best to hang on to those conditions through next weekend, but don't hold your breath!
Prepare well...final newsletter to come!
Scott Rabalais
Meet Director