In This Section
After the Meet

Event Results
Relay Results
Team Results
Before the Meet

Heet Sheets
Newsletters
Local Information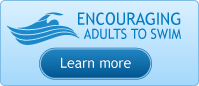 2004 USMS Long Course National Championships
Savannah Times, Volume 2
August 1 - More news on Nationals...
TIMELINE
A PDF document is now available (Acrobat Reader required) that shows an ESTIMATED timeline for the start of each event. As noted, it is the responsibility of the swimmer to be on time for events. Also noted on the sheet are reminder concerning check-in, which is required for every event. This information will be included as well in the meet program you will receive at registration.
MEET REGISTRATION
Upon your initial arrival at the facility after Wednesday (Aug 11) at noon, you will register for the meet at Meet Registration. At that time, you will receive your meet packet with meet program and other materials and announcements and social tickets (if purchased). Gold Medal Sponsors will retrieve items at this time.
You will also be asked to complete various forms. One is an announcer's bio, which will provide us with information that we can share with the swimmers while you are racing. Note that there are two forms per page. You are welcome to complete one of the forms and bring it with you to return to us a registration. The form is available here as a PDF document and copies will also be provided at registration.
The USMS Championship Committee will provide a survey for your in your meet packets. The committee asks that you complete the form and return it to the registration desk during the course of the meet.
RESTROOMS AND LOCKERS
You will note on your arrival at the Aquatic Center a large air-conditioned portable trailer facility that serves as additional restrooms for men and women. We encourage you to use this facility, as restrooms facilities inside the Aquatic Center are limited. Approximately 40 lockers are available in both menís and womenís locker rooms and are available for your use on a first-come, first-served basis. We do ask that you remove your lock after each dayís use.
TEAM BANNERS
Team banners may be hung at the Aquatic Center on a cable that runs about eight feet high around half of the facility (far side and scoreboard end). At the near end, the banners may be hung from the fence behind the bleachers. No taping is allowed on Aquatic Center walls, which recently received a fresh coat of paint. Should you need plastic fasteners with which to hang your banner, see the Area Information table.
SOUVENIRS
A variety of items will be offered at our Souvenir Stand at the entrance to the facility. Included on the menu are meet T-shirts in white and gray, regular and sleeveless polos, baseball caps, swim caps and meet towels. All items are adorned with the meet logo. Shop early as items are expected to go quickly!
MASSAGE & PHOTOGRAPHY
We are pleased to offer an experienced massage grew, led by Todd Farrell, the same group used at the recent Short Course Nationals in Indianapolis. More information on their services will be provided in your meet packet. Also, a local company will provide photographic services that will allow you to view photos and order online. Both services will be stationed adjacent to the warm-up pool.
SUPPORT OUR SPONSORS
Our National sponsors will be in attendance at our meet. Visit the vendor tent to purchase items from Adolph Kiefer, Arena, Finis, H20 Velocity, Nike, Kast-A-Way, Speedo and TYR. Our local sponsors, featured in our meet program, are important supporters of the meet, and your patronage of them is appreciated.
More to come...
Scott Rabalais
Meet Director