In This Section
After the Meet

Event Results
Relay Results
Team Results
Before the Meet

Heet Sheets
Newsletters
Local Information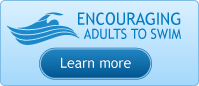 2004 Long Course National Championships
Travel Information
Hotels
When making reservations at the following Savannah hotels, refer to "USMS Nationals" for quoted rate. Rates do not include tax. All hotels are 2-3 miles from the pool, unless otherwise indicated. Reservations should be made by 7/1/04, or rooms may be released for general use. For slightly added cost, meet participants may be interested in staying at Bed and Breakfast accomodations in the Historic District or a higher class hotel on the Savannah River, both approximately a 15-20 minute drive from the Aquatic Center.
Hotels on Shuttle Route
Best Western
(five-minute walk to shuttle stop)
45 Eisenhower Dr
912-355-1000
$72.95, double
Clubhouse Inn of Savannah
6800 Abercorn St
912-356-1234
$79, standard double, $99, king suite
Comfort Inn
211 Stephenson Ave
912-352-9884
$69.95, king or double
$79.95, king or double suite
Courtyard by Marriott
6703 Abercorn St
912-354-7878
800-321-2211
$86, king or double
Hampton Inn
201 Stephenson Ave
912-355-4100
$71, king or double (offers airport shuttle)
Holiday Inn
7100 Abercorn St
912-352-7100
800-255-8268
$62.50, king or double
Hotels not on Shuttle Route
Baymont Inn & Suites
8484 Abercorn St
912-927-7660
$69, double
Country Inn and Suites
7576 White Bluff Rd
912-692-0404
800-456-4000
$79, standard king or double
$89 king suite; $98, double suite
Masters Inn Suites
7110 Hodgson Memorial Dr
912-354-8560
$71.95, king or queen suite
SpringHill Suites by Marriott
(5 miles to pool)
11317 Abercorn St
912-920-3787
$89, double suite
Meet Shuttle Service & Parking
A free shuttle service will be offered between designated hotels and the Aquatic Center. A shuttle schedule will be available at meet registration and at the participating hotels. Free parking is available at the Aquatic Center.
Travel
Delta Air Lines is the official airline for the meet. The airport servicing Savannah is the Savannah/Hilton Head International Airport. To receive a 5-10% discount off of applicable Delta fares into Savannah, contact Delta at 800-241-6760 and press prompt #1. The meet code is 199671A. Participants may wish to fly to Jacksonville International Airport, which is approximately 120 miles from Savannah.
Ground Transportation
The Savannah/Hilton Head International Airport is located approximately 12 miles from the listed hotels and 15 miles from the Aquatic Center. One-way cab fare to the hotels and Aquatic Center is in the $25-$30 range. One-way shuttle service is provided by Private Cars at a cost of $19 per person. Call toll free 866-428-9380 or 912-238-0101 for reservations and mention you are with "USMS Nationals." various rental car agencies are available as well.
Directions to the Pool
From Airport
Upon exiting the airport, follow the signs to I-95, which is located about two miles from the terminal. Take I-95 South towards Brunswick/Jacksonville. Travel for approximately five miles to I-16. Take I-16 East towards Savannah. Once on I-16, go six miles to Exit 164A (Lynes Parkway/I-516) and then follow directions below "From I-16."
From I-95 (coming from the south)
Take Exit 94 (GA 204/Abercorn Street), then go east 10-12 miles. Turn right onto Montgomery Cross Roads (Honey-Baked Ham & Baymont Inn on corner). At the 4th light turn left onto Sallie Mood Drive. Look for the bubble of the aquatic center about 1/2 mile on the right.
From I-16
Take Exit 164A (Lynes Parkway/I-516), stay on I-516 and it will turn into DeRenne Avenue. Turn right onto Abercorn Street (large intersection), turn left onto Eisenhower Drive (next intersection past Stephenson). At the 4th light turn right onto Sallie Mood Drive (two lights past Waters Ave). Look for the bubble of the aquatic center about ½ mile on the left.
Attractions
The Savannah area is well-known for its various attractions. Participants may wish to drop by Savannah's "Visitor's Center" for information on the following:
Historic District Sightseeing
River Street
Guided Tours
Museums and Galleries
Forsyth Park
City Market
Old Civil War Forts
Southern Cooking
Tybee Island
Hilton Head Island
Temperature and Climate
During August, the average outdoor high temperature is 90o, with an average low of 71o.