U.S. Masters Swimming Articles & Videos
Presented by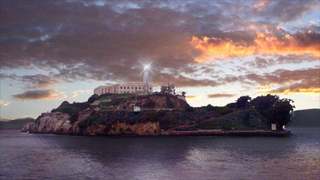 History / Open Water
After quietly chipping away at their cell walls with spoons for more than a year, sometime after midnight on June 11, 1962, brothers John and Clarence Anglin of Donalsonville, Ga., and fellow inmate...
Advertorial
Swimmers of all levels benefit from knowing critical data for improving performance, such as distance swum, time elapsed, and distance per stroke. But keeping track of your stats during a swim can...
Adult Learn-to-Swim / Drills / Training
Water is not our natural environment. Some swimmers are better at adapting to the aquatic world than others. When you don't feel comfortable, your body will never be able to realize its full potential in any environment, much less in the pool.
Human Interest
Winston Churchill famously described depression as a big black dog that follows the sufferer around. Truman Capote contrasted the onset of the blues with an attack of the reds, and Kat Kinsman...
USMS Promotional
U.S. Masters Swimming promotes not only health and fitness in the swimming pool, but also in the office. Everyone is encouraged to enjoy the benefits of a stand-up desk or treadmill on which to work.
Press Releases
Malibu C, a Salon/Spa hair, scalp and skin wellness beauty collection, is partnering with U.S. Masters Swimming, the national governing body for adult swimming. The multi-year agreement provides Malibu C marketing, licensing, and promotional rights in the personal care products category.

The USMS website contains articles about sports medicine, health, and nutrition. This information is not intended to be a substitute for professional or medical advice on personal health matters. For personal medical advice, or if you are concerned about a medical condition or injury, see your healthcare provider for evaluation and care. The USMS website also contains articles about swim training and technique, including drills and workouts. All swimmers should be evaluated by a healthcare professional prior to beginning swim training. In addition, consult with a trained coach when introducing new technique or drills to your swim training program.