U.S. Masters Swimming Articles & Videos
Presented by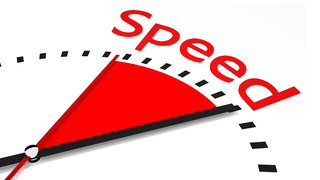 Coaching
Swimmers come to our practices in search of a satisfying porridge of workout sets that average out to being "just right." If our workouts are consistently too hot (intense) or too cold (without...
Events
Are you thinking about swimming in a Master meet, but always seem to hesitate before you sign up? Here are the top five reasons you should follow through for that next event and start competing!
Coaching
To anyone who isn't a coach, our jobs seem fairly straightforward: Plan the season, write workouts, give stroke feedback, shout out repeat times, and dispense colorful drill-sergeant rants about...
USMS Clubs
Two-time Olympian and gold medalist Whitney Hedgepeth, 45, leads the 238-member Longhorn Aquatics Club in Austin, Texas. A cool 23 new members signed up during the August membership drive, making the TXLA the fifth club to receive a $1,200 pace clock from Colorado Time Systems.
Stroke Technique
Who doesn't love that great warm-up mode—swimming nice, easy, happy laps in the comfort zone. This is good for the mind, body, and soul to be sure. But eventually, many swimmers want to see if...

The USMS website contains articles about sports medicine, health, and nutrition. This information is not intended to be a substitute for professional or medical advice on personal health matters. For personal medical advice, or if you are concerned about a medical condition or injury, see your healthcare provider for evaluation and care. The USMS website also contains articles about swim training and technique, including drills and workouts. All swimmers should be evaluated by a healthcare professional prior to beginning swim training. In addition, consult with a trained coach when introducing new technique or drills to your swim training program.