U.S. Masters Swimming Articles & Videos
Presented by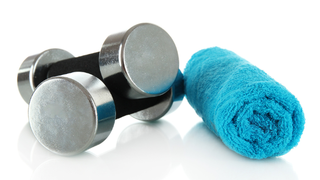 Drylands / Training
As a Masters swimmer your time for training is often limited. So it's legitimate to ask, "Why is it important to find time to strength train?" There are plenty of reasons why strength training has value in your limited training program, but let's focus on the three most important:
Drills / Stroke Technique / Training
We seem to spend a lot of time on kickboards. That's fine for many (and great for social sets), but kicking with a board can be uncomfortable, especially in the lower back. Besides the discomfort,...
Biography / Human Interest
Kristin Irish, 49, of Greenwich, Conn., started swimming when she was 6. Her three sisters swam as well, but Irish is the only one of them still swimming, after having taken a break from competing...
Coaching / Drills / Stroke Technique / Triathlon
Recently, a coach told me about watching his novice swimmers flutter kick. Despite a lot of effort, they weren't going anywhere. The coach had tried wall kicks and a few other techniques to improve...
Fitness / Training
Unlike many other sports, swimming requires participants to operate in an usual environment. Free from worries of sweating or gravity, swimmers can enjoy swimming at some level throughout their entire life. Not many other sports can offer that sort of longevity to its athletes.
Biography
Roberta Green, a 58-year-old attorney who grew up swimming on a local team in Colorado, now lives in Vienna, W.Va. She swims primarily at the YMCA in Parkersburg, with an occasional excursion to the Y in Marietta and the Aquatics Center at Ohio University in Athens, Ohio.

The USMS website contains articles about sports medicine, health, and nutrition. This information is not intended to be a substitute for professional or medical advice on personal health matters. For personal medical advice, or if you are concerned about a medical condition or injury, see your healthcare provider for evaluation and care. The USMS website also contains articles about swim training and technique, including drills and workouts. All swimmers should be evaluated by a healthcare professional prior to beginning swim training. In addition, consult with a trained coach when introducing new technique or drills to your swim training program.