U.S. Masters Swimming Articles & Videos
Presented by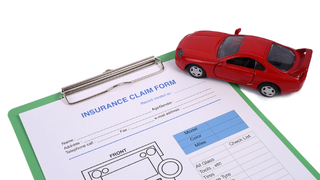 Advertorial
If you get a speeding ticket on your way to swim practice, can your insurance rates go up? Will buying a spiffy new red SUV to lug your tri-bike around increase your insurance costs? With all the...
Training
You listened to your coach. You did the yards. You did the dryland training, and you followed the proper nutrition plan. You made it through the taper. What happened on race day? Not what you expected.
Stroke Technique
U.S. Masters Swimming Coach Cokie Lepinski walks us through backstroke starts: from positioning on the blocks all the way through entry into the water.
Product Reviews
U.S. Masters Swimming Marketing Coordinator Kyle Deery walks us through the Colorado Time Systems Train Right System and how great it can be as a training aid.
Drills / Open Water / Stroke Technique
Most triathletes who come from running and cycling backgrounds are well acquainted with "sinking legs syndrome," an imbalance in body position during swimming. With more muscle mass in the legs, it's...
Coaching / Drills / Stroke Technique
Information abounds about early vertical forearm and the importance of EVF in establishing an efficient pull in freestyle. I've even posted several articles on my club website about EVF. But I've...

The USMS website contains articles about sports medicine, health, and nutrition. This information is not intended to be a substitute for professional or medical advice on personal health matters. For personal medical advice, or if you are concerned about a medical condition or injury, see your healthcare provider for evaluation and care. The USMS website also contains articles about swim training and technique, including drills and workouts. All swimmers should be evaluated by a healthcare professional prior to beginning swim training. In addition, consult with a trained coach when introducing new technique or drills to your swim training program.