U.S. Masters Swimming Articles & Videos
Presented by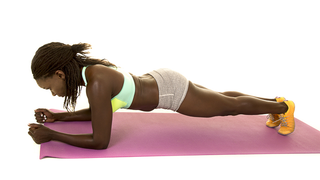 Technique and Training
Core training is a common topic in locker rooms, but few swimmers fully understand the concept. The ripped "six-pack" that makes one the envy of teammates won't come from doing hundreds of...
Technique and Training
Unlike many sports, swimming is almost solely technique-based. Simply trying harder won't make you faster. At the risk of overgeneralizing, if you want to run faster you simply pick up the turnover...
Technique and Training
Push and pull: You need both. Think about it: When you swim, the most power comes from your hands when they're below your shoulders. The problem is, in most of the strokes, your hands are out in front or above your head for a significant portion of each swim.  
Technique and Training
You don't have to be a data junkie to be a great swimmer, but there are some compelling reasons to keep a fitness log. You can make notes on paper, create a spreadsheet, or use an online tool such as the free USMS multisport FLOG.
Products and Reviews / Technique and Training
If there was anything to be learned from the 2016 Olympic Games, it's that swimmers are not only getting faster than ever (even when it was thought to be impossible following the "super suit"...
Technique and Training
Of all of the freestyle stroke techniques we teach at The Race Club, where to position the head is probably the most controversial. Although most coaches believe that the head should be kept in...

The USMS website contains articles about sports medicine, health, and nutrition. This information is not intended to be a substitute for professional or medical advice on personal health matters. For personal medical advice, or if you are concerned about a medical condition or injury, see your healthcare provider for evaluation and care. The USMS website also contains articles about swim training and technique, including drills and workouts. All swimmers should be evaluated by a healthcare professional prior to beginning swim training. In addition, consult with a trained coach when introducing new technique or drills to your swim training program.