U.S. Masters Swimming Articles & Videos
Presented by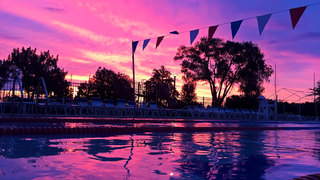 Human Interest
Your teammates are your family. Our tight-knit community bonds swimmers together across miles and years. Whether you've hung up the suit or continue the journey, your teammates and the experiences you've shared will last a lifetime.
Training
It seems that as days get shorter and colder, our bodies want to slow down, store up fat, and take a long winter's nap. Holidays offer temptations to consume copious calories—and year-end visits...
Training
I was recently talking to a Masters swimmer who had some questions about his dryland and strength training program. He wanted to know how to get stroke-specific with his program and hopefully improve more in the water.  
Whats New?
The preliminary Top 10 listing is for proofreading purposes only. Report any errors to the National Swims Administrator by Monday, November 30. See the Booklet or the USMS Top 10 Search Page to view the listing.
Drylands / Fitness
One of the reasons swimmers experience shoulder problems is because they often don't target their shoulders with appropriate exercises to increase overall strength and mobility. If you have more durable shoulders, you'll be a more durable swimmer.

The USMS website contains articles about sports medicine, health, and nutrition. This information is not intended to be a substitute for professional or medical advice on personal health matters. For personal medical advice, or if you are concerned about a medical condition or injury, see your healthcare provider for evaluation and care. The USMS website also contains articles about swim training and technique, including drills and workouts. All swimmers should be evaluated by a healthcare professional prior to beginning swim training. In addition, consult with a trained coach when introducing new technique or drills to your swim training program.