U.S. Masters Swimming Articles & Videos
Presented by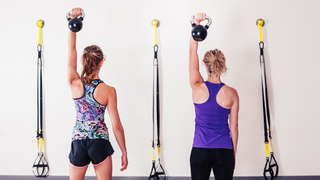 Drylands / Fitness
One of the reasons swimmers experience shoulder problems is because they often don't target their shoulders with appropriate exercises to increase overall strength and mobility. If you have more durable shoulders, you'll be a more durable swimmer.
Training
Unless you own a private pool, you'll often need to share a lane with other swimmers. Here are some guidelines for making that process as enjoyable and productive as possible for everyone.
Advertorial
You probably know the name of your insurance company and the type of insurance you have, but how about what your policy covers? Here's a quick lesson, brought to you by Nationwide®.
Whats New?
At the 2015 USMS convention, the USMS House of Delegates approved a sanction fee model to create a more equitable and sustainable solution to the costs associate with our liability insurance premium.  The sanction fee goes into effect for 2016 events.
Drylands / Fitness
Coordination and balance are signs of strength and are tied to vitality and overall quality of life, not just athletic performance. Working on coordination and balance is an important part of strength-training regimens, especially for adult athletes as they experience age-related muscle loss.
Drills
Last year at the USA Triathlon Art & Science of Coaching Symposium, the High Performance Director for USA Pentathlon, Dr. Genadijus Sokolovas (aka Dr. G.), presented his favorite freestyle drill....

The USMS website contains articles about sports medicine, health, and nutrition. This information is not intended to be a substitute for professional or medical advice on personal health matters. For personal medical advice, or if you are concerned about a medical condition or injury, see your healthcare provider for evaluation and care. The USMS website also contains articles about swim training and technique, including drills and workouts. All swimmers should be evaluated by a healthcare professional prior to beginning swim training. In addition, consult with a trained coach when introducing new technique or drills to your swim training program.