U.S. Masters Swimming Articles & Videos
Presented by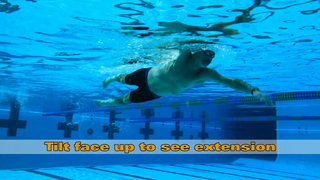 Stroke Technique
Davis Aquatic Masters Coach Stu Kahn shows us how you can tweak your technique by using your own perspective, as well as correct use of propulsive pressure during the back end of your stroke. SWIMMER Magazine http://www.usmsswimmer.com/
Events
The competitors at the 2014 U.S. Masters Nationals complete the Swim Cap Challenge, and nominate the 2014 USA Swimming Pan Pac team to do the same.
Biography / History / Human Interest
When I was asked to write a brief remembrance piece of Paul Hutinger and June Krauser—two pillars of the early days of U.S. Masters Swimming who dedicated so much time and energy to building the...
Training
Many of us are always trying to swim faster, improve our strokes, and delay Father Time. To accomplish these goals, we talk to our coaches, watch training videos, attend clinics or camps, watch and...
Advertorial
Every time you swim, you're diving into a pool of minerals and chemicals that affect your hair and skin. In addition, a majority of the population in the U.S. is showering in hard water, and most...
Fitness / Training
It's easy to become overwhelmed with data and performance tracking when it comes to your training. Every season there seems to be a new training method that comes out as the sure-fire way to guarantee improvement. And over the years, the messages can become conflicting and confusing.  

The USMS website contains articles about sports medicine, health, and nutrition. This information is not intended to be a substitute for professional or medical advice on personal health matters. For personal medical advice, or if you are concerned about a medical condition or injury, see your healthcare provider for evaluation and care. The USMS website also contains articles about swim training and technique, including drills and workouts. All swimmers should be evaluated by a healthcare professional prior to beginning swim training. In addition, consult with a trained coach when introducing new technique or drills to your swim training program.