U.S. Masters Swimming Articles & Videos
Presented by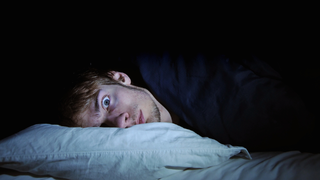 Advertorial / Health and Nutrition
Sleep is the most critical time of every 24-hour day. While the body is at rest, it's best prepared to focus solely on growth, recovery, repair, and rejuvenation. Depending on when you eat, when...
Advertorial
Every time you swim, you're diving into a pool of minerals and chemicals that affect your hair and skin. In addition, a majority of the population in the U.S. is showering in hard water, and most...
Advertorial
For the past several years, swimming has been a showcase for how profound an impact technology can have on a sport; remember all that racing-suit technology that made such a stir a few years ago?...
Advertorial
Being safe has its rewards. With Nationwide, safe driving is not only good for you and your family, but it's good for your wallet too. Have you ever wondered whether a safe driver and a dangerous driver pay the same auto insurance premium?
Advertorial
It's a fact that textile fabrics are faster than skin in the water. Add the compression benefits of streamlining the body into a technical suit, and racing with as much skin covered as possible...
Advertorial
Swimmers of all levels benefit from knowing critical data for improving performance, such as distance swum, time elapsed, and distance per stroke. But keeping track of your stats during a swim can...
Advertorial
We get up early, work hard all season, put in the yardage, book our tickets, pay our meet fees, and schedule our "vacation" around swim meets. With varying degrees of confidence, we're...

The USMS website contains articles about sports medicine, health, and nutrition. This information is not intended to be a substitute for professional or medical advice on personal health matters. For personal medical advice, or if you are concerned about a medical condition or injury, see your healthcare provider for evaluation and care. The USMS website also contains articles about swim training and technique, including drills and workouts. All swimmers should be evaluated by a healthcare professional prior to beginning swim training. In addition, consult with a trained coach when introducing new technique or drills to your swim training program.