U.S. Masters Swimming Articles & Videos
Presented by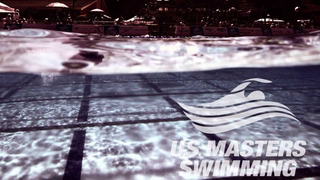 USMS Promotional
Narrated by USMS member and Olympian Rowdy Gaines, this inspiring video captures the essence of what masters swimming is all about.
Coaching / Training / USMS Promotional
In March 2013 I attended the USMS/ASCA Level 3 coaching certification course at the Rose Bowl Aquatic Center. I had attended Levels 1 and 2 in 2012, and I found that Level 3 unified all of the...
Advertorial / USMS Clubs / USMS Promotional
See how two USMS partners, Swimoutlet.com and P2Life, can help you raise money for your Masters program.
Coaching / USMS Clubs / USMS Promotional
Many swimmers, your writer included, have had an initial hesitation to join a Masters program; after all, this is a team for serious swimmers, right? Super speedy Type As who thrive on competition or weekend warriors hungry to improve their swimming technique for triathlons?  
Events / Open Water / USMS Promotional
The USMS Board of Directors appointed an Open Water Sanction Task Force to recommend new guidelines for sanctioning open water events. The task force, which consisted of staff, volunteer leaders, and...
Human Interest / USMS Promotional
The USMS Swimming Saves Lives Foundation supports the efforts of energetic and passionate Masters swimmers who want to make a difference. Masters coach Bill Meier just such a person. It is impossible...
USMS Promotional
In 1968 Dr. Ransom Arthur published "Swimming and Cardiovascular fitness in the older age group". Dr. Arthur was obsessed with the belief that adults should swim for fun, fitness and fellowship. Decades later nearly 60,000 USMS members follow his dream.

The USMS website contains articles about sports medicine, health, and nutrition. This information is not intended to be a substitute for professional or medical advice on personal health matters. For personal medical advice, or if you are concerned about a medical condition or injury, see your healthcare provider for evaluation and care. The USMS website also contains articles about swim training and technique, including drills and workouts. All swimmers should be evaluated by a healthcare professional prior to beginning swim training. In addition, consult with a trained coach when introducing new technique or drills to your swim training program.