U.S. Masters Swimming Articles & Videos
Presented by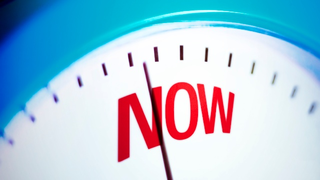 Coaching
As swimming coaches, we hear the following six things (or variations on them) just about every day from swimmers: Is today going to be hard? How far did we go/are we going to go? When is sprint day? When is taper? My (name of body part) hurts. I'm going to take it easy today.  Is there a lot of kicking?
Coaching / Triathlon
Conventional wisdom tells us that faster turnover equals faster speed. If only it were that easy! This might be true for our terrestrial counterparts, runners, but water is about 800 times denser...
Coaching
Have you ever noticed how everyone gets excited when the 8-and-unders swim at age-group or summer league swim meets? Parents and coaches make a big deal about all the swimmers, regardless of their...
Coaching / Drills / Open Water / Triathlon
n order to maximize pool workouts for triathlon, training should focus not only on building aerobic endurance, but also on technique appropriate for efficient swimming in a dynamic open water...
Coaching
During big events such as the upcoming 2015 Nationwide USMS Spring National Championship, many swimmers will be showing off how hard they've worked all winter. And although it's the swimmers...
Coaching / Drills
Most swimmers who train in the pool use both the lane lines and markings on the bottom of the pool to tell them whether or not they're swimming in a straight line. With the visual feedback from...
Coaching / Drylands / Stroke Technique
The catch position and phase of each stroke is paramount to a swimmer's success. Swimmers who improve their catch will automatically increase their power and endurance without any metabolic training. Once a great catch has been established, it can cover up a lot of other technical flaws in the stroke. 

The USMS website contains articles about sports medicine, health, and nutrition. This information is not intended to be a substitute for professional or medical advice on personal health matters. For personal medical advice, or if you are concerned about a medical condition or injury, see your healthcare provider for evaluation and care. The USMS website also contains articles about swim training and technique, including drills and workouts. All swimmers should be evaluated by a healthcare professional prior to beginning swim training. In addition, consult with a trained coach when introducing new technique or drills to your swim training program.