U.S. Masters Swimming Articles & Videos
Presented by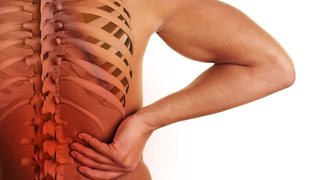 Fitness / Health and Nutrition / Sports Medicine / Training
Arthritis, an inflammatory joint condition, affects people of all ages. Osteoarthritis and rheumatoid arthritis are the two most common types. Arthritis sufferers often experience pain, stiffness,...
Advertorial / Health and Nutrition
Swimmers often employ a tremendous range of training techniques, a variety of equipment and training aids, and use high-quality fuels and supplements, all for the purpose of helping them get the most...
Health and Nutrition / Sports Medicine / Training
These two shake recipes comply with guidelines recommended by Westcott and others, 2011, which you can read about in your January-February 2013 issue of SWIMMER, in "The Healthy Swimmer," on page 13.
Fitness / Health and Nutrition / Sports Medicine
Swimming might be the single best thing you can do to avoid the diseases that plague our sedentary society and to vastly improve the function of both your body and mind.
Health and Nutrition / Sports Medicine
Nutrition. There may not be another topic about which so many swimmers are more confused. Yet the best practices for nutrition aren't so much about knowing the best practices, but rather following through and implementing those best practices. And for many people, the former is much easier than the latter.
Advertorial / Health and Nutrition / Training
Are you a swimmer—be it sprinter or long distance—who believes that protein supplementation is strictly for weight lifters and bodybuilders? If so, it's vitally important to understand that...
Health and Nutrition / Open Water / Product Reviews
Brought to you by SWIMMER Magazine
The USMS website contains articles about sports medicine, health, and nutrition. This information is not intended to be a substitute for professional or medical advice on personal health matters. For personal medical advice, or if you are concerned about a medical condition or injury, see your healthcare provider for evaluation and care. The USMS website also contains articles about swim training and technique, including drills and workouts. All swimmers should be evaluated by a healthcare professional prior to beginning swim training. In addition, consult with a trained coach when introducing new technique or drills to your swim training program.