U.S. Masters Swimming Articles & Videos
Presented by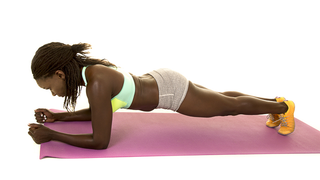 Drylands / Training
Core training is a common topic in locker rooms, but few swimmers fully understand the concept. The ripped "six-pack" that makes one the envy of teammates won't come from doing hundreds of...
Training
You don't have to be a data junkie to be a great swimmer, but there are some compelling reasons to keep a fitness log. You can make notes on paper, create a spreadsheet, or use an online tool such as the free USMS multisport FLOG.
Advertorial / Training
If there was anything to be learned from the 2016 Olympic Games, it's that swimmers are not only getting faster than ever (even when it was thought to be impossible following the "super suit"...
Training
When talking to people at the pool, I often hear the phrase, "Oh, I'm not a real swimmer." The person then proceeds to tell me that they are a triathlete or a runner, or perhaps just someone who enjoys working out in the water. And yet, there they are swimming.
Training
Learning to improve control of your breathing while swimming is a valuable skill that will enable you to power off the wall, put your head down at the flags to win a race, or not panic in open water...
Coaching / Stroke Technique / Training
Swimming is different from most other sports because we spend very little time exerting force against a solid object. As terrestrial creatures, we spend our whole lives with resistance based on some...
Coaching / Stroke Technique / Training
Stroke drills are a fundamental part of a coach's toolkit. Proper drill execution fine tunes the senses, skills, and strengths that swimmers need to maximize our aquatic performance. A well-designed drill will:

The USMS website contains articles about sports medicine, health, and nutrition. This information is not intended to be a substitute for professional or medical advice on personal health matters. For personal medical advice, or if you are concerned about a medical condition or injury, see your healthcare provider for evaluation and care. The USMS website also contains articles about swim training and technique, including drills and workouts. All swimmers should be evaluated by a healthcare professional prior to beginning swim training. In addition, consult with a trained coach when introducing new technique or drills to your swim training program.