U.S. Masters Swimming Articles & Videos
Presented by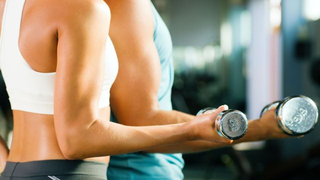 Drylands / Training
Most people, especially inactive ones, get weaker every year of their lives, sometimes starting as early as their 20s. But with an effective strength-training program, one can, at the very least,...
Coaching / Training
From the end of October to mid-March, coaches can really break the monotony of workouts by offering a few special holiday practices. Adding a little spice to practices this time of year helps...
Human Interest / Open Water
With a surname like McKee, a trip to Scotland must be on life's bucket list. And no trip to Scotland would be complete without a visit to venerable Loch Ness. But we crazy swimmers are never...
Drylands / Training
Almost every objection I've heard about strength training, especially from swimmers, is about the fear of bulking up, but you can gain strength without gaining unnecessary size. I've never heard...
Advertorial
Have you ever wished that your swimsuit fit your body better or was just simply more comfortable? Are you tired of pulling and tugging your suit in order to try to get it to cover more of your body?...
Sports Medicine
2005 and 2006 data released by the National Health and Nutrition Examination Survey studied American men and women 50 and older. The study concluded that that .8 million men and 4.5 million women...

The USMS website contains articles about sports medicine, health, and nutrition. This information is not intended to be a substitute for professional or medical advice on personal health matters. For personal medical advice, or if you are concerned about a medical condition or injury, see your healthcare provider for evaluation and care. The USMS website also contains articles about swim training and technique, including drills and workouts. All swimmers should be evaluated by a healthcare professional prior to beginning swim training. In addition, consult with a trained coach when introducing new technique or drills to your swim training program.