U.S. Masters Swimming Articles & Videos
Presented by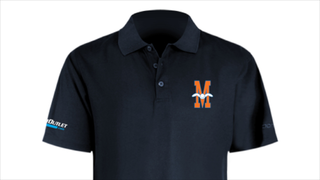 Advertorial / Coaching
Most coaches can probably relate to the adage: there's simply too much to do and not enough hours in the day in which to do it all. Their days are filled with coaching athletes, planning schedules, handling the latest pool equipment breakdown, planning and attending meets, and communicating with members.
Human Interest / Training
Oh, it's the most stressful time of the year, isn't it? With to-do lists as long as our swimmers' arms, we dash through the snow in our 300-horse-powered SUVs, scurrying to and fro in that...
Coaching
Coaches are often asked what athletes should do for warm-up before they race at a meet. The best warm-up should challenge and prepare your swimmers not too much, not too little, but just right. And...
Advertorial / Training
Have you ever wished you could trade your lungs for gills, so that you could swim freely for as long as you wanted without having to come up for air? Well, you can come close, thanks to one piece of training equipment: the snorkel.
Drylands / Training
As a Masters swimmer your time for training is often limited. So it's legitimate to ask, "Why is it important to find time to strength train?" There are plenty of reasons why strength training has value in your limited training program, but let's focus on the three most important:
Drills / Stroke Technique / Training
We seem to spend a lot of time on kickboards. That's fine for many (and great for social sets), but kicking with a board can be uncomfortable, especially in the lower back. Besides the discomfort,...
Biography / Human Interest
Kristin Irish, 49, of Greenwich, Conn., started swimming when she was 6. Her three sisters swam as well, but Irish is the only one of them still swimming, after having taken a break from competing...

The USMS website contains articles about sports medicine, health, and nutrition. This information is not intended to be a substitute for professional or medical advice on personal health matters. For personal medical advice, or if you are concerned about a medical condition or injury, see your healthcare provider for evaluation and care. The USMS website also contains articles about swim training and technique, including drills and workouts. All swimmers should be evaluated by a healthcare professional prior to beginning swim training. In addition, consult with a trained coach when introducing new technique or drills to your swim training program.