U.S. Masters Swimming Articles & Videos
Presented by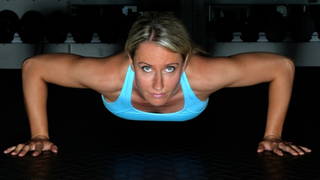 Drylands / Training
Athletes who compete in endurance sports, such as swimming or triathlons, put a great deal of emphasis on aerobic or cardiovascular fitness. Often, the majority of workouts are geared towards...
History / Human Interest
It's not often that swimming and world politics intersect, but there have been a few fascinating moments in history when an ability to swim (or perhaps an inability, in this case) influenced a...
Whats New?
With the success of the online entry platform and keeping in step with the evolving electronic age, the USMS Postal National Championships will now be known as the USMS ePostal National Championships...
Events
The 2014 Nationwide U.S. Masters Swimming Spring National Championship, where fast and fun bumped shoulders in Santa Clara, Calif., from May 1--4. This video captures all the moments that make USMS...
Whats New?
The Captain Ransom J. Arthur M.D. Award is U.S. Masters Swimming's highest honor, given to the volunteer who does the most to further the objectives of Masters Swimming. This year, the award went...
Advertorial
Being safe has its rewards. With Nationwide, safe driving is not only good for you and your family, but it's good for your wallet too. Have you ever wondered whether a safe driver and a dangerous driver pay the same auto insurance premium?

The USMS website contains articles about sports medicine, health, and nutrition. This information is not intended to be a substitute for professional or medical advice on personal health matters. For personal medical advice, or if you are concerned about a medical condition or injury, see your healthcare provider for evaluation and care. The USMS website also contains articles about swim training and technique, including drills and workouts. All swimmers should be evaluated by a healthcare professional prior to beginning swim training. In addition, consult with a trained coach when introducing new technique or drills to your swim training program.