U.S. Masters Swimming Articles & Videos
Presented by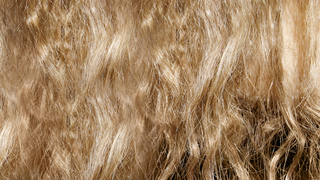 Advertorial
Every time you swim, you're diving into a pool of minerals and chemicals that affect your hair and skin. In addition, a majority of the population in the U.S. is showering in hard water, and most...
Fitness / Training
It's easy to become overwhelmed with data and performance tracking when it comes to your training. Every season there seems to be a new training method that comes out as the sure-fire way to guarantee improvement. And over the years, the messages can become conflicting and confusing.  
Coaching / Health and Nutrition
There have been numerous articles on the dangers of dehydration and overheating while swimming in the summer months, especially in pools that lack cooling systems. As coaches, we stress hydrating...
Training
"Patience is a virtue." You've heard that saying before, but it doesn't make it any easier to enact. Training hard and not achieving your goal can be very frustrating. You may often ask...
Open Water
See that out there? That wide-open expanse of blue loveliness? That's open water. No walls. No lane lines. And best of all, no black line here. If you're new to open water swimming, there are...

The USMS website contains articles about sports medicine, health, and nutrition. This information is not intended to be a substitute for professional or medical advice on personal health matters. For personal medical advice, or if you are concerned about a medical condition or injury, see your healthcare provider for evaluation and care. The USMS website also contains articles about swim training and technique, including drills and workouts. All swimmers should be evaluated by a healthcare professional prior to beginning swim training. In addition, consult with a trained coach when introducing new technique or drills to your swim training program.