U.S. Masters Swimming Articles & Videos
Presented by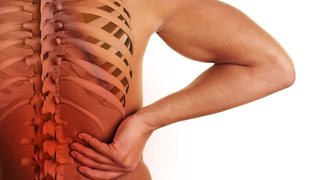 Fitness / Health and Nutrition / Sports Medicine / Training
Arthritis, an inflammatory joint condition, affects people of all ages. Osteoarthritis and rheumatoid arthritis are the two most common types. Arthritis sufferers often experience pain, stiffness,...
Open Water
Having heard about the merits of open water swimming from several of my Masters teammates I had to try one myself. But before attempting one of the big swims, such as Alcatraz or La Jolla, I thought I should aim for something a little less strenuous and much closer to home.
Drylands / Fitness / Training
Many swimmers seem to be hesitant when it comes to realizing the need to get stronger. This uncertainty is slowly dying off, but there are still many misconceptions of what it really means to get stronger.
Advertorial
The age-old adage "Use your head" has probably been drilled into us by our coaches throughout our swimming careers. Following the black line on the bottom of the pool for years at a time probably...
Biography / Triathlon
Ben Munguia, 26, lives in Austin, Texas, with his wife and dog. He swims with the Longhorn Masters. Munguia started swimming in 2009. After 25 yards of freestyle, he claims he was often "absolutely...
Training
No two swim workouts are exactly the same, but any workout should include a warm-up period at the start of practice. As a younger swimmer, you could jump in, race a buddy down the pool and be ready...
The USMS website contains articles about sports medicine, health, and nutrition. This information is not intended to be a substitute for professional or medical advice on personal health matters. For personal medical advice, or if you are concerned about a medical condition or injury, see your healthcare provider for evaluation and care. The USMS website also contains articles about swim training and technique, including drills and workouts. All swimmers should be evaluated by a healthcare professional prior to beginning swim training. In addition, consult with a trained coach when introducing new technique or drills to your swim training program.