U.S. Masters Swimming Articles & Videos
Presented by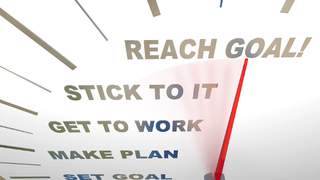 Coaching / Training
After winning four gold medals and setting four world records in the 1976 Olympics, champion backstroker John Naber revealed that before that season started, he had calculated the time he was...
Coaching / Drills / Training
Albert Einstein defined insanity as "doing the same thing over and over and expecting different results." Yet many Masters swimmers repeat the same workout with only minor variety, and then wonder why they don't improve. Here are some suggestions to help you break out of that rut.
Triathlon
In triathlon, a quick transition not only lowers your total race time, but also puts you in a good mental state for the next leg of the competition. When your transition is efficient and smooth, you...
Training / Triathlon
If you're an experienced, professional IRONMAN® competitor, you should spend around 15 to 20 percent of your training time in the water. There, that was easy, wasn't it? Well, yeah, for those...
Open Water / Triathlon
Yes, it is true that a well-designed wetsuit can make a dazzling fashion statement—especially if it has superhero muscle designs painted on it. But the real advantage of wearing a wetsuit in open...
Drills / Open Water / Stroke Technique / Training
Everybody knows that rest and recovery are essential components of an effective training program. But have you ever thought about how to rest and recover during a workout, or even a race? You should—it will definitely help your training and race performance.
Triathlon
Experienced runners and cyclists have strong legs and excellent lower-body endurance. Therefore, it's only natural to assume that your legs will provide an advantage in swimming. It makes sense to apply most of your energy toward a powerful kick when you race in the water. Doesn't it?

The USMS website contains articles about sports medicine, health, and nutrition. This information is not intended to be a substitute for professional or medical advice on personal health matters. For personal medical advice, or if you are concerned about a medical condition or injury, see your healthcare provider for evaluation and care. The USMS website also contains articles about swim training and technique, including drills and workouts. All swimmers should be evaluated by a healthcare professional prior to beginning swim training. In addition, consult with a trained coach when introducing new technique or drills to your swim training program.