U.S. Masters Swimming Articles & Videos
Presented by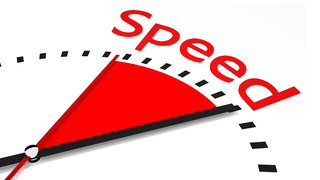 Coaching / Training
Swimmers come to our practices in search of a satisfying porridge of workout sets that average out to being "just right." If our workouts are consistently too hot (intense) or too cold (without...
Events
Are you thinking about swimming in a Master meet, but always seem to hesitate before you sign up? Here are the top five reasons you should follow through for that next event and start competing!
Coaching
To anyone who isn't a coach, our jobs seem fairly straightforward: Plan the season, write workouts, give stroke feedback, shout out repeat times, and dispense colorful drill-sergeant rants about...
Stroke Technique
Different people have different learning styles. Some learn best by reading, some by hearing, and some by watching. And of course, there is doing—guided by expert feedback. We are most effective...
Stroke Technique
Science defines swimming speed (S) as the result of propulsive force (F) multiplied by the turnover rate (R) minus the amount of drag (D). As a simple math equation, it looks like this: S = FR – D.
Stroke Technique
Excellence is not accidental. While we might be able to perform any particular movement properly during a focused drill, it takes tons of practice to ensure that those skills become so ingrained...
Coaching
From our perspective as Masters swim coaches, the benefits of participating in our programs are obvious. Masters swimming provides conspicuous improvements in health, fitness, and racing speed—as...

The USMS website contains articles about sports medicine, health, and nutrition. This information is not intended to be a substitute for professional or medical advice on personal health matters. For personal medical advice, or if you are concerned about a medical condition or injury, see your healthcare provider for evaluation and care. The USMS website also contains articles about swim training and technique, including drills and workouts. All swimmers should be evaluated by a healthcare professional prior to beginning swim training. In addition, consult with a trained coach when introducing new technique or drills to your swim training program.