U.S. Masters Swimming Articles & Videos
Presented by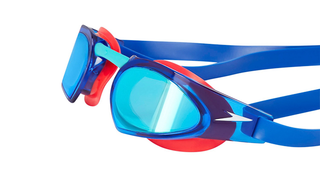 Products and Reviews
When it comes to fashion and team spirit, swimmers love to stand out. Whether it's with matching logo-embroidered warm-ups, screen tees, funny hats, or bright caps in team colors, showing team spirit and individual personality is easy with the availability of customizable products.
Products and Reviews
Masters swimmers know first-hand the many benefits of swimming and the total-body workout it provides. Yet, the water can offer much more to boost overall health and fitness while also improving your swim.
Products and Reviews / Technique and Training
Although swimming is a low-impact workout, it can also provide high-resistance training when you use the right equipment. Incorporating swim fins into your training can help you increase stamina, build leg strength, and improve technique.
Kicking is undoubtedly one of the most important elements in being a great swimmer. If you take a look at the world class athletes of today, a common theme between them is a steady kick. Now you ask yourself, how can my swimmers learn to kick this way? Well, as with most things, the answer is practice.

The USMS website contains articles about sports medicine, health, and nutrition. This information is not intended to be a substitute for professional or medical advice on personal health matters. For personal medical advice, or if you are concerned about a medical condition or injury, see your healthcare provider for evaluation and care. The USMS website also contains articles about swim training and technique, including drills and workouts. All swimmers should be evaluated by a healthcare professional prior to beginning swim training. In addition, consult with a trained coach when introducing new technique or drills to your swim training program.