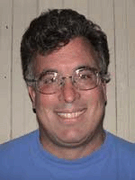 A Day in the Life of the USMS VP of Community Services
Michael Heather explains his passion for his volunteer position
U.S. Masters Swimming Executive Committee nominations are due today, April 30, 2009. To wrap up our series, "A Day in the Life of the U.S. Masters Swimming Executive Committee," Michael Heather, VP of Community Services answered a few questions for us. He, along with the other members of the U.S. Masters Swimming Executive Committee, is passionate about U.S. Masters Swimming and the future of our organization. Michael offers some information regarding the position and advice for others that might choose to run for this position.
USMS: What does the VP of Community Services do?
Michael: Since I am the first one in the new governance structure, there were no guidelines or boundaries. I originally was responsible for the division that included the Coaches, Fitness, Sport Medicine and Planning Committees, as well as several of the coordinators and some liaisons to other organizations. It has changed some in the last four years; the Planning Committee has been disbanded since the Board of Directors now performs its function for the corporation. Most of the coordinators and liaisons are now under the purview of either the president or executive director, and rightly so. I took office before we even started looking for an ED [executive director], and all of the people were nested in my division because they had to be somewhere. The Coaches' Committee now has a life of its own, responding mostly to the coach and club development task force and developing new resources for coaches. The Sports Medicine and Science Committee has a routine that is very predictable and runs quite smoothly, submitting articles to the web and magazine, vetting articles from other sources for medical accuracy, and running a network of health professionals that can answer virtually any health question you can think of asking. The Fitness Committee has had some banner years with the new member participation event-totally non-competitive- called "Go The Distance." You simply keep track of how far you swim and watch the mileage add up. You can award yourself with logo-adorned prizes if you like, or have the warm feeling of knowing your accomplishments. It was an honor being a part of the big picture of projects such as these.
USMS: Why did you decide to run for this position?
Michael: Honestly, because no one else was running. I had participated in the governance reorganization meetings while I was on the Planning Committee in 2002-2004 and thought that since I knew why the position existed that I could help develop its purpose.
USMS: What skill sets have come in handy in this role?
Michael: I was going to say none from school, but in the dim dark past, I was a Philosophy major for a while and those classes have been very helpful in addressing problems and opportunities to their best advantage. I have been around swimmers a long time and am a small business owner, so those backgrounds have helped me communicate effectively with my division and the rest of the board of directors.
USMS: How many hours per week/month do you spend fulfilling your responsibilities associated with your position?
Michael: I average 2-4 hours per week, but that is only because I am on 16 hour days at convention.
USMS: What are some recurring tasks/projects that you have participated in through this role?
Michael: Conference calls for the EC, BOD and committees. And, lots and lots of emails.
USMS: What type of person should think about running for this position?
Michael: Someone who is looking to constantly improve USMS in any way possible, with a good sense of humor (crucial) and skills in interpersonal communications. Above all else, USMS is filled with people that need or have information. We all have to get a long in the discovery and requisition of the information. For the most part, I have had a wildly positive experience in this organization.
USMS: What advice do you have for the future VP of Community Services?
Michael: Always keep your eyes and ears open, be receptive to alternative points of view and know when listening is more valuable than speaking.
USMS: What has been your best memory while serving as VP of Community Services?
Michael: Being elected for the first time. It is an overwhelming feeling to know that many people, with their votes, have trusted you to be a leader and do an important job for this great organization. I remember that every day.
Again, today is the last day for nominations, so click here to learn more about the positions available and the nomination and election process.